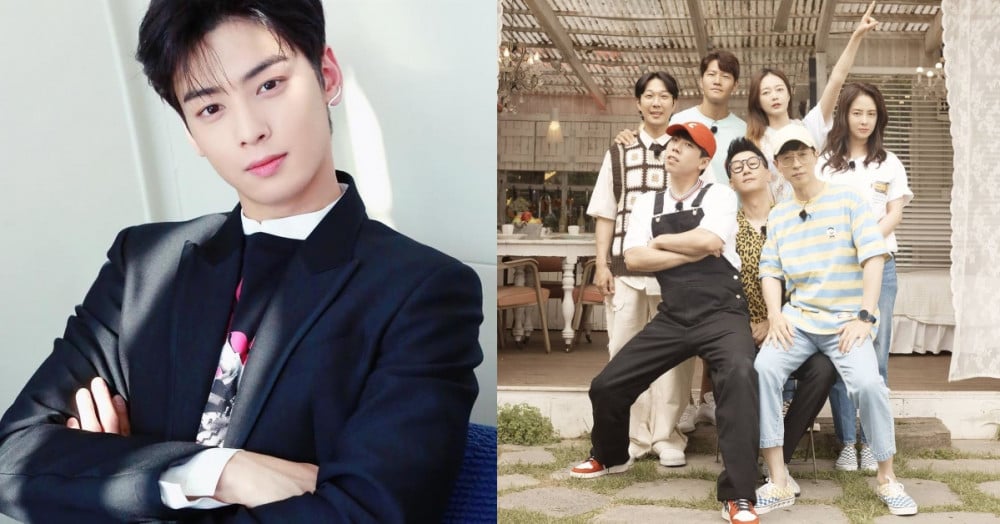 ASTRO's Cha Eun Woo will reportedly be making his variety show comeback through SBS's 'Running Man'.
According to a report by one exclusive news outlet on May 12, Cha Eun Woo participated in the recent recording of SBS's variety show 'Running Man', along with his fellow ASTRO members Moonbin and Sanha. The ASTRO members expressed their avid fanship of the show, revealing that the show they most wanted to appear on was 'Running Man'. In particular, 'Running Man' member Yoo Jae Suk previously drew attention when he recited an acrostic poem with "hah-cha" (Korean for "departure") during Lee Kwang Soo's last appearance on the show, where he stated, "If there was one member that we could recruit, it would be Cha Eun Woo and Cha Tae Hyun."

ASTRO will be making a guest appearance on 'Running Man' ahead of the release of their 3rd full album 'Drive to the Starry Road'. Further, this will be Cha Eun Woo's variety show comeback following his departure from 'Master In The House' as a regular cast member.
Meanwhile, ASTRO's appearance on 'Running Man' is scheduled to air some time this month.