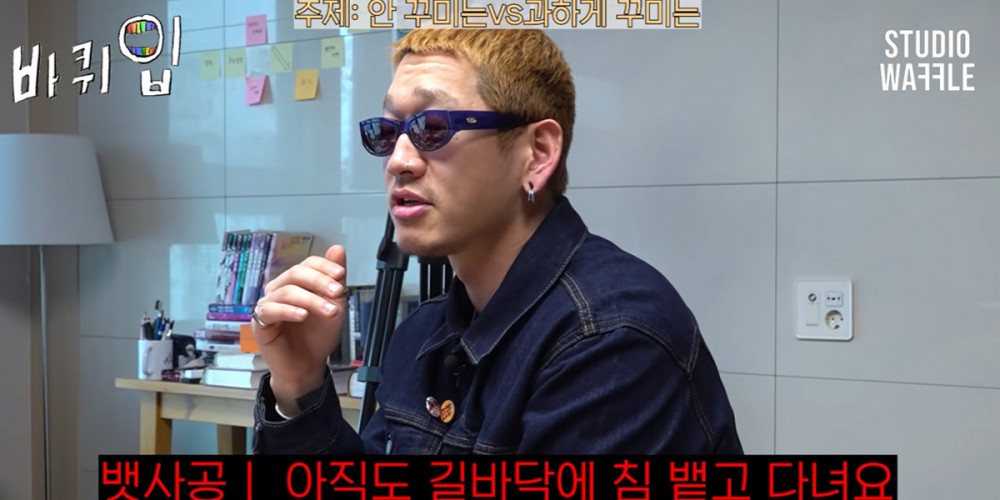 Speculations regarding the identity of the famous rapper 'A', currently facing accusations of spreading illegal sexual footage of women through messaging apps, have become a heated topic online.
Many of the speculations are being pointed toward rapper Bassagong, who recently appeared as a panelist on the Studio Waffle YouTube series, 'Mouths on Wheels', hosted by Lee Yong Jin.
According to the accusations raised by the wife of rapper Don Mills earlier this week, a famous rapper 'A' is guilty of spreading illegally filmed footage of an acquaintance in a chat room, traumatizing the victim. After Mills's wife posted the accusation via SNS, another netizen, a friend of another alleged victim, came forward with a similar story.
During the first season of 'Mouths on Wheels', Bassagong was often portrayed as a character who used a "modern" method of dating, by contacting women he found attractive via Instagram DMs. During one episode featuring guests HyunA and Dawn, MC Lee Yong Jin commented, "Bassagong is seeing someone he met through DMs. That's not a bad thing, right?"
In another episode, Bassagong revealed, "I've begun many relationships through Instagram DMs. I start following them first. And then once they update their stories, I send them a DM, referencing their update."
Meanwhile, Don Mills's wife has since set her Instagram account to private, following a series of updates related to the accusations against rapper 'A'. In one update, Mills's wife stated that rapper 'A' contacted her acquaintance and apologized for filming her and spreading the footage without consent.
On the other hand, Bassagong is now facing heavy criticism from netizens who believe that he is rapper 'A'.