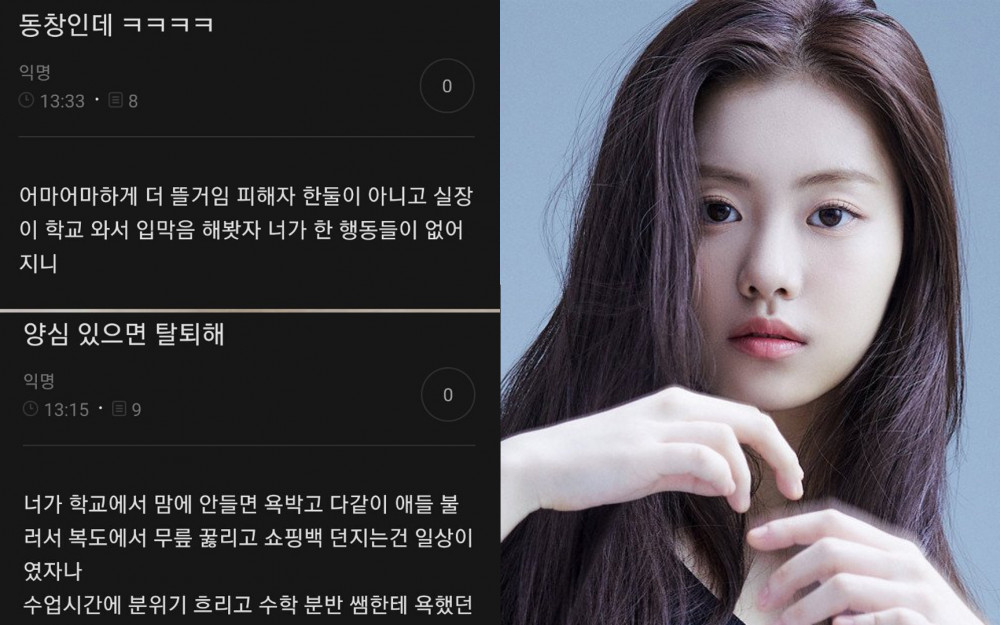 Things are looking bleak for LE SSERAFIM's Kim Garam as she is becoming further entangled in the bullying controversy with more development on the case.

On May 20, Source Music announced LE SSERAFIM's scheduled events, such as their appearance on KBS2's 'Music Bank' (on May 18 at 3 PM KST) and the group's scheduled video fan sign event (on May 18 at 8 PM KST) have been canceled.
Additionally, Source Music released a full statement regarding Kim Garam's involvement with the School Violence Countermeasures Committee and explained that the member will be taking a temporary hiatus from LE SSERAFIM's promotions.
The official statement on LE SSERAFIM's Kim Garam was released when alleged bullying victim Yoo Eunseo's law firm Daeryun released a statement covering the details of the bullying incident.
With new developments on Kim Garam's bullying controversy and details of the bullying revealed, more individuals are stepping up and sharing more stories of Kim Garam's alleged bullying.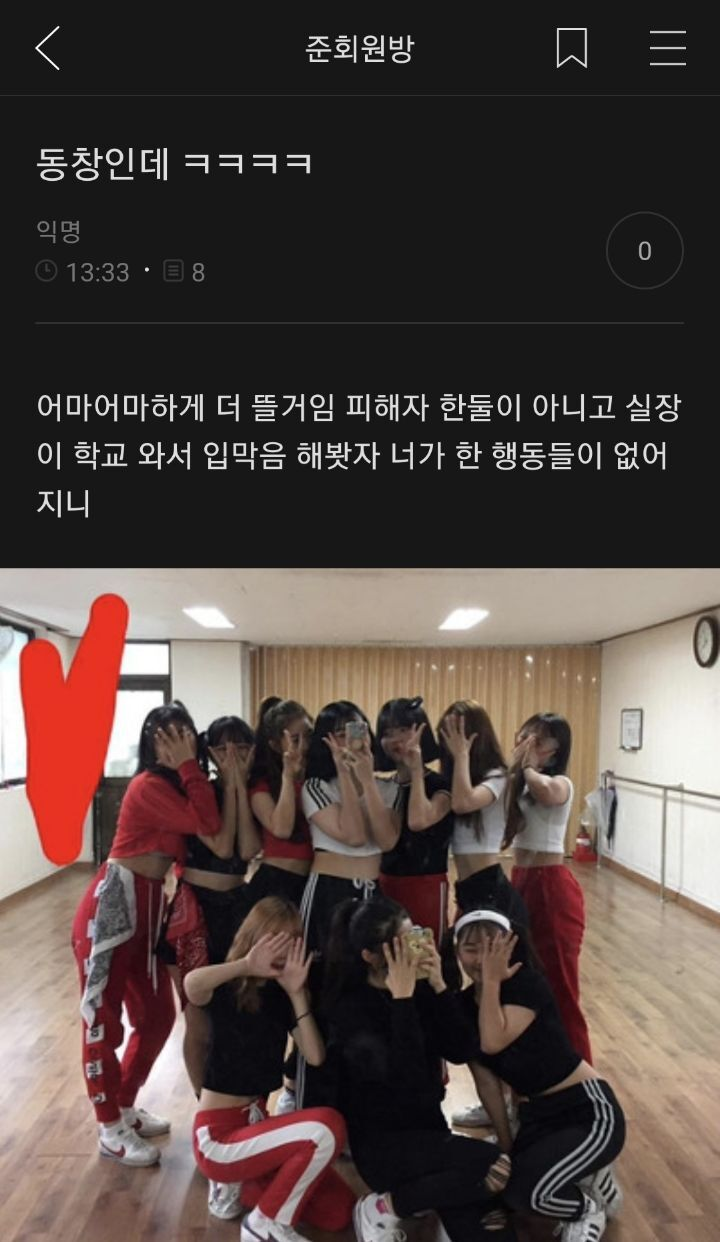 One individual wrote a post titled "I'm an alumnus" in an online community and wrote, "This is going to become bigger. It's not just one or two victims. Just because a director [from the agency] came to the school to shut everyone's mouth doesn't mean your actions disappear."
Another netizen wrote a post titled, "You should leave the group if you have a conscience," and wrote, "It was your daily routine to curse [at someone] if you didn't like them at school and called all your friends to make [that person] kneel in the hallway and you would throw shopping bags at them. You ruined the mood during class time and I still remember you cursing at the Math teacher."
With additional claims, netizens are shocked that an official even went to Kim Garam's to make sure people would not talk about the bullying incidents. Netizens commented, "This is amazing," "I can't believe a director went to their school," "This is legendary," "The director went to shut people's mouths? if that's true, the company is trash too," "People need to stop shielding her," "This is so scary," "I am expecting more stories to be released about her school bullying," and "Wow, more stories are coming out. It's endless at this point."