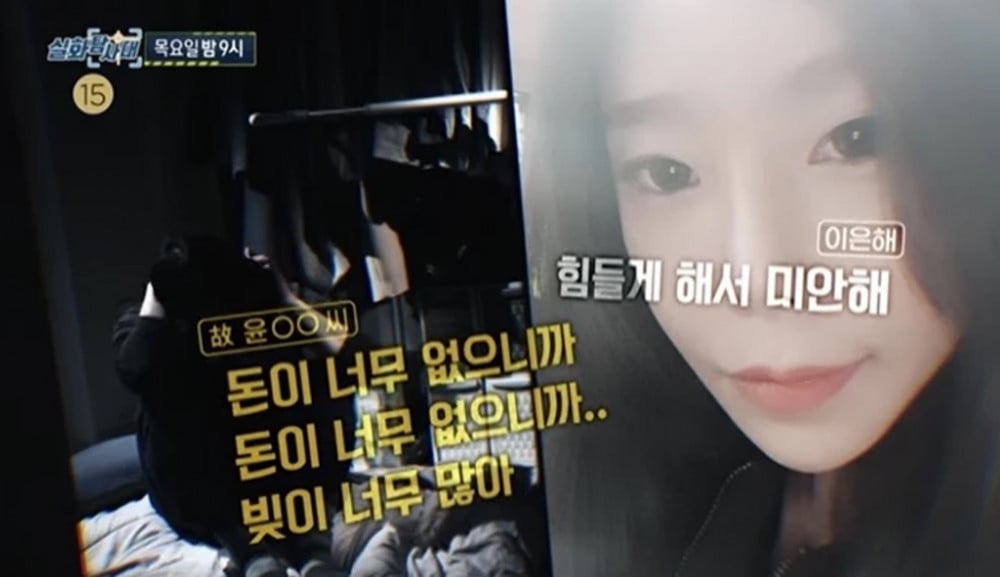 On April 21, MBC's 'True Story Expedition' delved deep into the incident that brought shock to South Korea - The Gapyeong Valley Murder Case.
The incident all started in 2019 when a man in his 40s drowned to death while being on vacation with his wife and her friends. Lee Eun Hae claimed that her husband, Yoon Sang Yeop, jumped into the water with some male friends who were with him. At the time, she claimed to the police that they had nothing to do with the death and did not know her husband was drowning. However, Yoon Sang Yeop's bereaved family claimed that he would not voluntarily jump into the water himself because he can't swim and is afraid of the water.
Later through investigations, it was revealed that Lee Eun Hae was having an affair and her boyfriend, alleged accomplice Jo Hyun Soo, was the person who was in the water with Yoon Sang Yeop when he was drowning. It was also revealed through the investigation that Lee Eun Hae tried to claim Yoon Sang Yeop's life insurance for 800 million KRW (~661,844 USD) five months after his death but was rejected by the insurance company.
Additionally, videos of the night of the murder were released, and Yoon Sang Yeop was clearly seen scared of the water while Lee Eun Hae's friends kept teasing him. The alleged accomplice, Jo Hyun Soo, is seen dragging Yoon Sang Yeop's tube into deeper water as Yoon Sang Yeop continued to show signs that he was scared.

This incident shocked many citizens, but more and more people are being horrified by the additional information that is surfacing.
According to 'True Story Expedition,' the late Yoon Sang Yeop was suffering financial difficulty due to the debt he had incurred while trying to take care of Lee Eun Hae. The production team showed photos of the apartment of the married couple. According to the late Yoon Sang Yeop's brother-in-law, Yoon Sang Yeop's apartment was messy and empty, unlike a newlywed's home.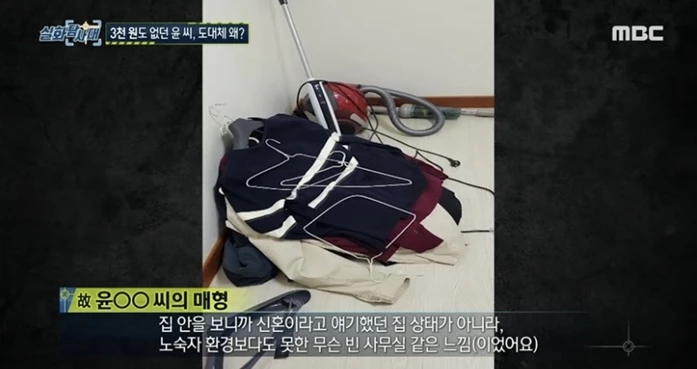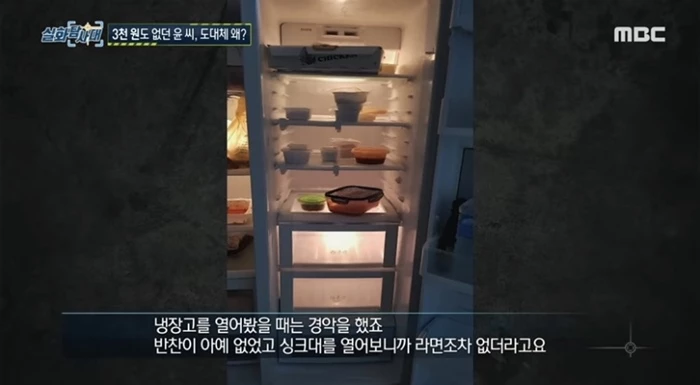 Although Yoon Sang Yeop was working at a company earning a steady salary of over 60 million KRW (~50,000 USD), he was unable to afford to even buy Ramen as his wife was taking all the money.
Viewers were further shocked when the show revealed that Yoon Sang Yeop even looked into selling his organs to give his wife money. In his web browser history, the late Yoon Sang Yeop had searched for, "How to find an organ sales broker" and reached out to individuals he found on online communities inquiring about selling his organs. He even provided health information such as his blood type.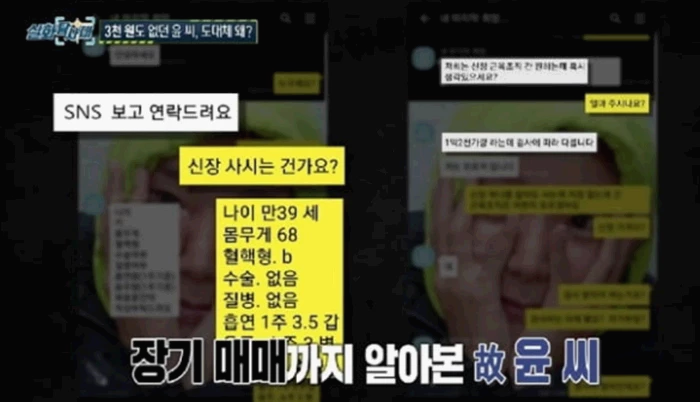 Yoon Sang Yeop was struggling financially to support his wife, whom he didn't even live with. According to the real estate broker, Lee Eun Hae and Yoon Sang Yeop did not live in the apartment in Incheon that they had bought five months before the marriage. It was revealed that Yoon Sang Yeop had borrowed 100 million KRW (~80,181 USD) from his family to prepare the apartment that he didn't even live in. Meanwhile, Yoon Sang Yeop was living alone in a small cramped apartment.
Additionally, there were messages that revealed that Yoon Sang Yeop asked to break up with Lee Eun Hae because of the financial difficulties he was going through. In one conversation, Yoon Sang Yeop wrote, "Honey, should we just end it? Should we break up?" and Lee Eun Hae replied, "You really don't want to see me anymore?" The late Yoon Sang Yeop then said, "It's not because you hit me yesterday or anything. I just don't have money. I really don't have money. I have so much company debt too. I have about 80 million KRW (~64,145 USD) [in debt]."