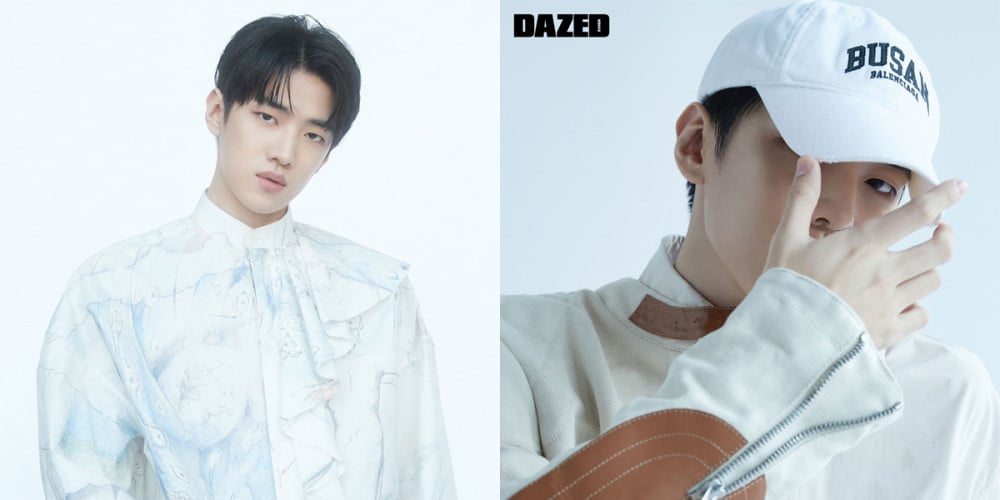 DONGKIZ member Jaechan, nowadays known by fans more as Choo Sang Woo of 'Semantic Error', posed for his first ever fashion pictorial since debut for 'Dazed' magazine!
In his pictorial, Jaechan channeled various sides to him as an idol/artist, as well as different sides to his beloved character Choo Sang Woo from the Watcha-original series, Semantic Error'.
During his interview, Jaechan was asked how much he resembled Choo Sang Woo in reality, to which he stated, "Exactly half. There are some parts of him that are just like me, and some that are definitely not. For example, Sang Woo's inability to be flexible. I don't like people who can't be flexible. But his tendency to not express himself clearly is like me. I can't always openly express whether I like this or dislike this, either."

To get to know more about Jaechan's beginnings as an idol, to his aspirations in acting, and more, look out for the March 2022 issue of 'Dazed'.