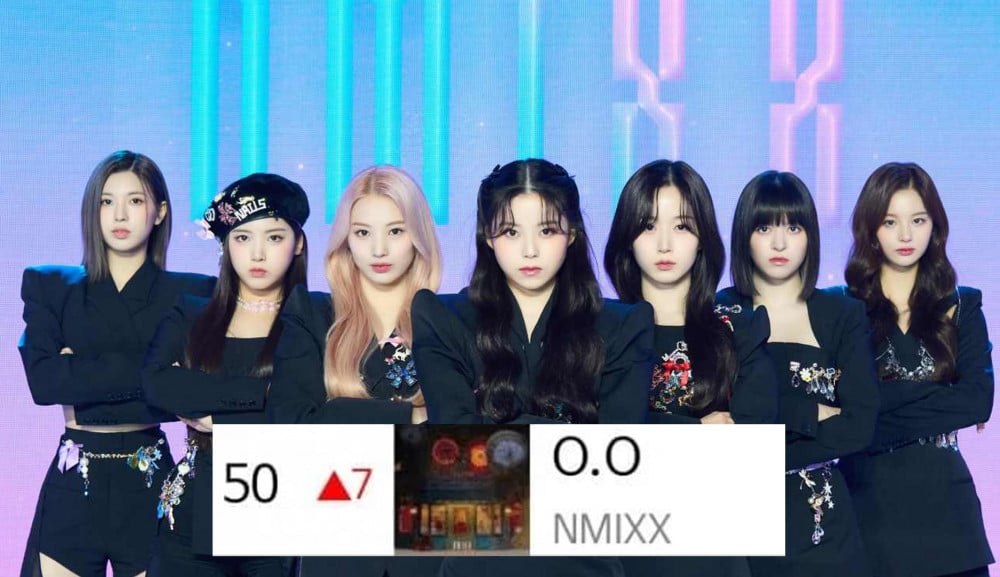 When NMIXX, the rookie JYP Entertainment girl group, made their debut and released the track, "O.O," many netizens gave negative reviews of the song.
Many have said this is the worst K-pop song ever, and the group even made British headlines for the worst song of all time. Many netizens have criticized that the song is one of the worst songs, if not the worst. This opinion has been reflected in the music site ranking as the song was unable to enter the top 100 in the Melon Music charts, one of the largest streaming sites in South Korea. In fact, as of February 22, NMIXX's debut track "O.O" came in at 220th place.

However, the JYP Entertainment rookie group impressed netizens with their exceptional singing skills and live performances. With their steady vocals and awesome stage presence, NMIXX quickly garnered attention to themselves. After hearing the live performance of "O.O," many netizens decided to listen to the audio.
Now NMIXX's debut track is at rank 50 of the Melon music charts, climbing a whopping 170 rankings.

Netizens were impressed with the rookie group and gathered to an online community to praise them for the steady increase in the music charts. Netizens also shared the reason the song was slowly climbing the charts, and many pointed out the girl group's performance skills that allowed the song to be recognized.
Netizens commented, "I also was watching NMIXX's live performances and got addicted to the song," "I got addicted to the song, it's actually pretty good," "I guess it's a song that is like an acquired taste," "I still don't like it but I did listen to the original audio after watching them perform live," "When I first heard the song, I was like, 'what is this?' but now I'm addicted," "I think I like the live version of the song better because the girls are so good at singing," "I think JYP new this would happen lol," "This song gets you to be slowly addicted to it," "Oh wow, the song went up the rank so much," "I think I like listening to the song because the live singing was so good," and "I got into the song after listening to the girls perform live."


Have you gotten addicted to NMIXX's "O.O" yet?