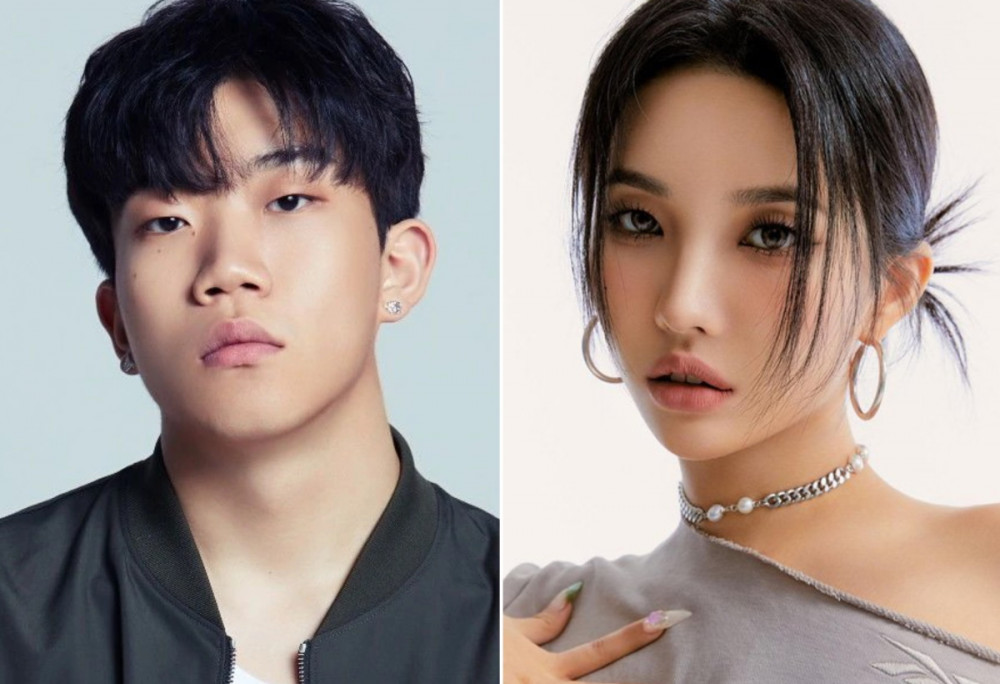 (G)I-DLE's lyrics for "Liar" have sparked rumors Soyeon dated rapper Changmo.

On March 15, Soyeon made headlines for her rap lyrics for "Liar" from (G)I-DLE's recently released first full-length album 'I Never Die'. She's known to have written the lyrics for the rap herself. The rap states, "I followed you, but your mom said she didn't like that. Tell her that I didn't like it either," "You tell me to mind my own business. Look at that attitude," "Say it to my face, not behind my back, even though you're not even here," and "Before treating your next lover like a baby, get your spelling right first, kid (aiya)."

Some netizens are speculating the lyrics, "Get your spelling right first, kid (aiya)," are directed at Changmo, who received criticism for a misspelling on social media in April of 2021. "Aiya" is also the title of a song on Changmo's second full album.

Netizens commented, "It'd be awesome if they dated," "The lyrics are obviously targeting Changmo," "Does Changmo know about this," "Soyeon and Changmo? They don't go together at all," and more.

In other news, Changmo recently announced his coming enlistment for his mandatory military service. (G)I-DLE also recently made a comeback with "TOMBOY".