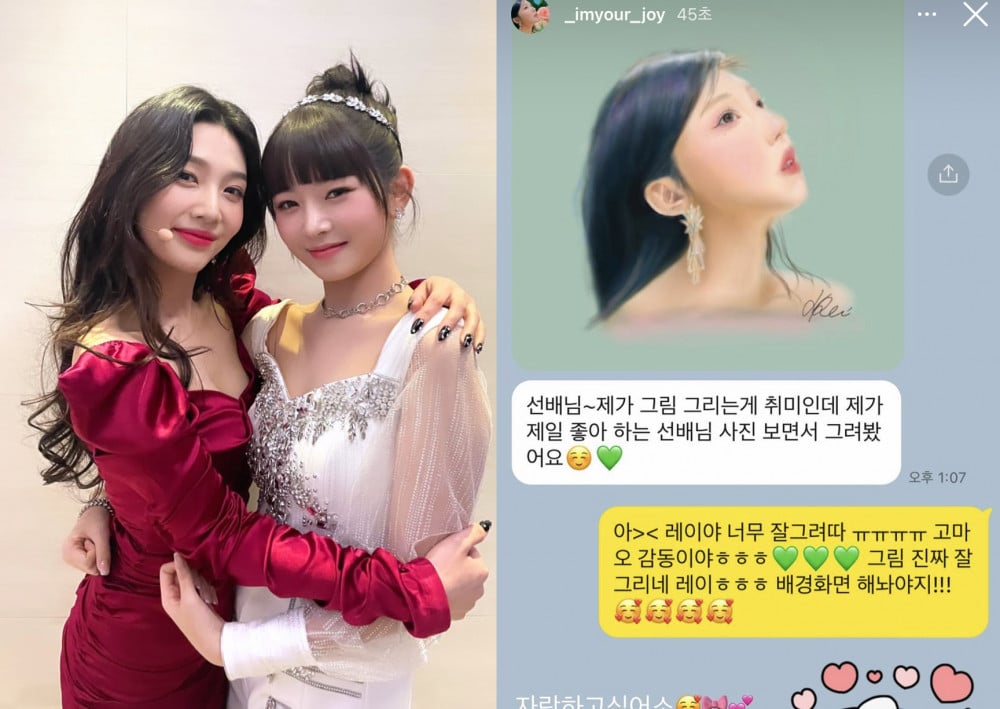 Some IVE fans are aware that member Rei is a fan of Red Velvet's Joy.
On March 25, one netizen shared Joy's Instagram story that featured a messenger conversation between Joy and Rei. Joy had shared the captured photos on her Instagram on this day and showed off the gift she had received from Rei.
In the conversation, Rei wrote to Joy, "Sunbaenim, drawing is my hobby and I drew this while looking at your photo." In response, Joy wrote back, "Oh >< Rei, you drew so well. Thank you, I'm so touched. hehehe. Rei you draw so well hehehe I'm going to make it my wallpaper!!!"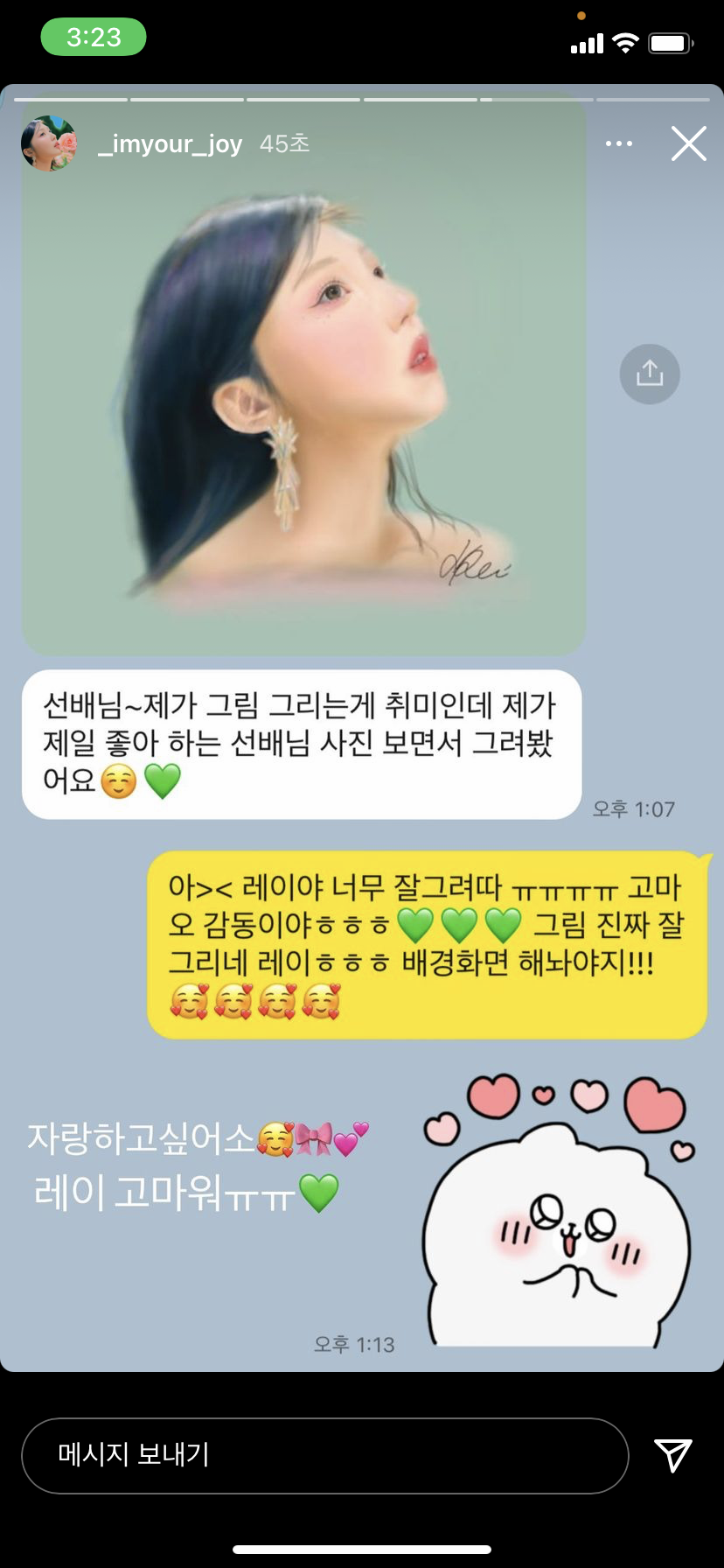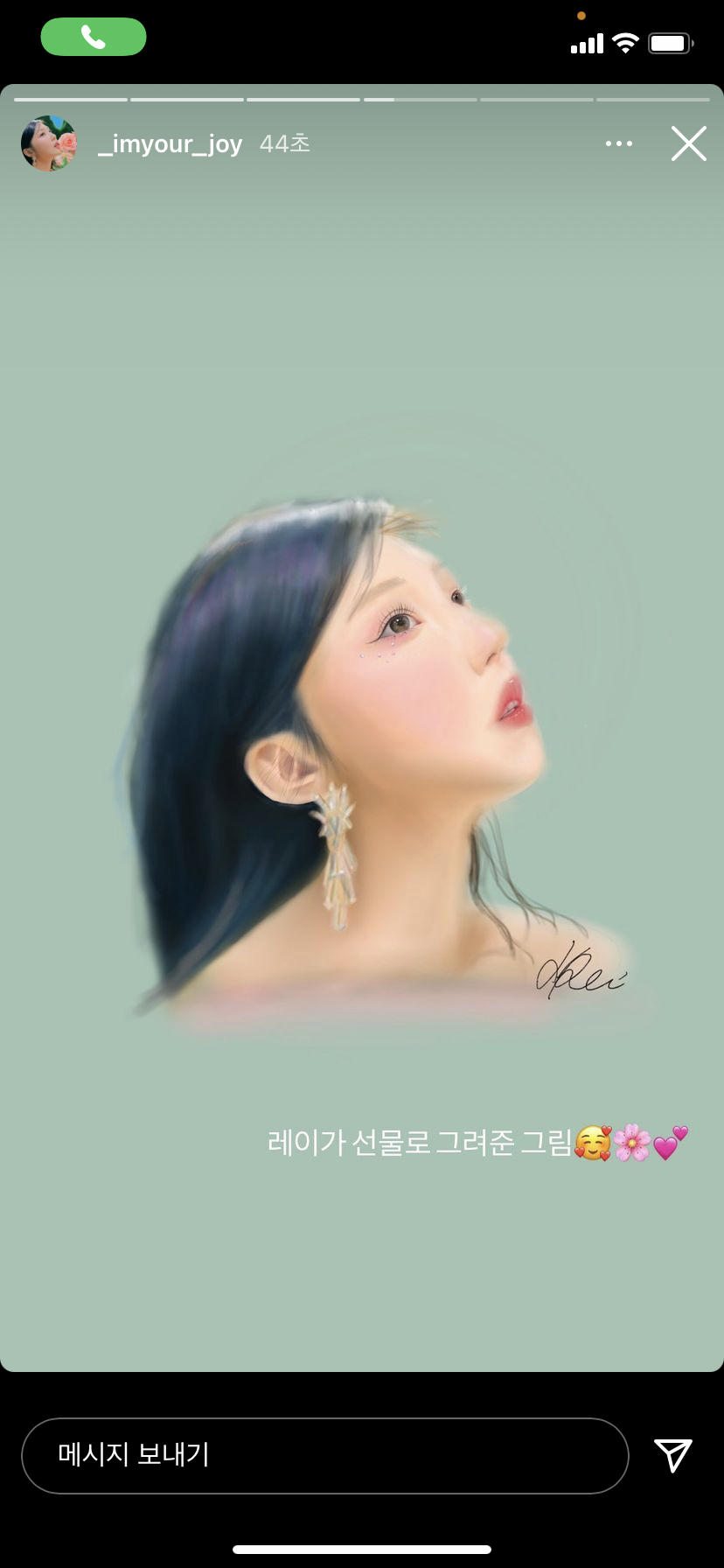 Joy also shared with her fans the drawing that Rei did and boasted, "The drawing Redi drew for me as a gift."
This cute conversation quickly garnered the attention of fans as many were envious of Rei as she became a successful fan who got to meet her favorite idol and even talk to her.
Netizens commented, "She's the most successful fan. She came to Korea to be a celebrity because of her bias, she successfully debut and goes to the same hair shop as her bias and now she keeps in contact with her. This is like a fantasy not realistic," "She even as the photo card for their latest album," "Heol, they been keeping contact...so cute," "I'm so envious of her life being able to send a fan art directly to her favorite artist. I want to live that life too, Rei had the ability and the visual to do that, that's why she debuted and she now is friends with her bias. I'm so envious," "Joy seems to take good care of her juniors," and "Rei is so cute, but Joy seems to sound cuter on Kakaotalk, lol, the messenger seems like she's talking with her younger cousin."