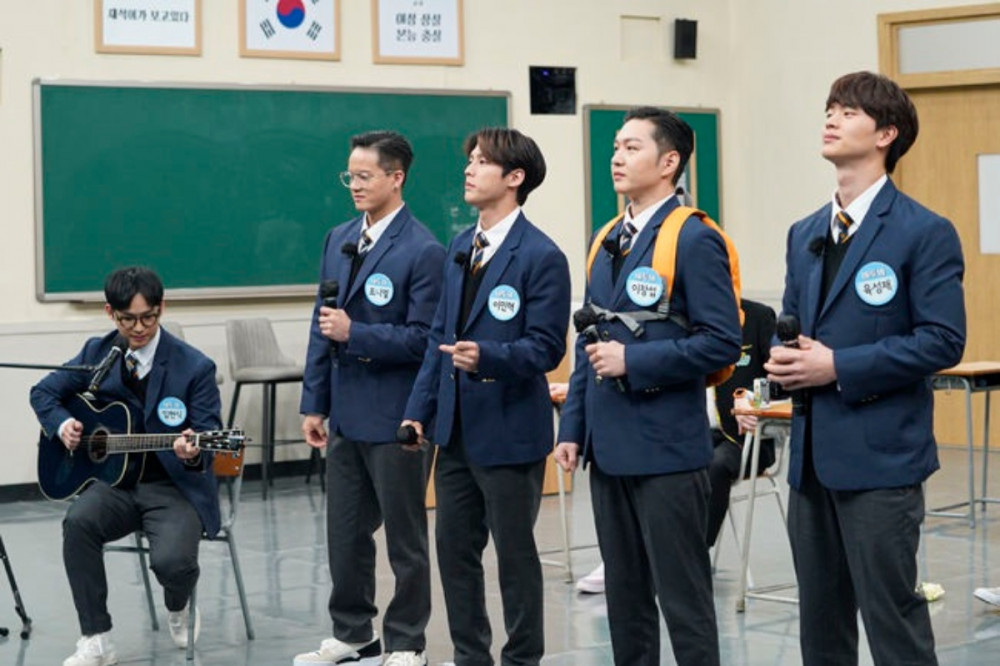 BTOB raised anticipation for their upcoming appearance on JTBC's 'Knowing Bros'.

On the upcoming February 26 KST broadcast of JTBC's 'Knowing Bros', BTOB will be making a guest appearance as a full group. On this day, Minhyuk revealed a fan chant he created during his early debut days, teaching the 'Knowing Bros' cast members his special tips. Minhyuk stated, "Whenever our fans use this chant at the [performance] scene, I get goosebumps all over my body." Minhyuk then went on to create a special fan chant for Min Kyung Hoon and Heechul's duet song "Sweet Dream", gathering interest.

Despite BTOB's return to a variety show after a long haitus, the members showed off their unrivaled sense of entertainment and humor. Further, they even performed a high quality acoustic version of their hit tracks with Hyunsik's guitar performance, demonstrating their impressive talent as artists.

Meanwhile, JTBC's 'Knowing Bros' featuring BTOB, will be broadcast on February 26 at 8:40PM KST.