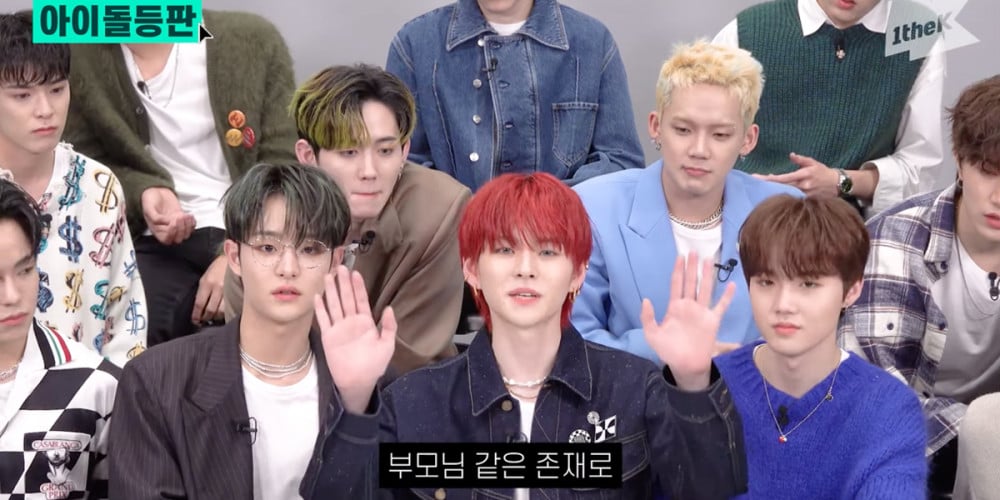 The 12 members of TREASURE greeted viewers by appearing on the popular 1theK segment, 'IDDP'!
As many of you know, 'IDDP' is a YouTube segment where stars read over their own profiles online, checking to make sure that all of the facts are displayed correctly, while also reacting to interesting records about themselves.
On this day, each of the TREASURE members took turns reading their own profiles on the Korean online encyclopedia, Namu Wiki. When member Yoshi's turn came up, he confirmed that his full name, his birthday, and his birth city were all written correctly. However, regarding his nationality being listed as "Japanese", Yoshi took a moment and explained, "I was born in Japan so I am a Japanese citizen, but I am actually also a 4th-generation Korean-Japanese. So my ethnicity is Korean. During 'YG Treasure Box', because I was a part of the 'Japan team', I think a lot of people thought I was ethnically Japanese. To me, Japan and Korea are both like my own parents. I love both countries."
Later on, Yoshi read a fun fact about himself during his childhood. The Namu Wiki profile read, "He learned taekwondo as a child and entered various taekwondo competitions, listing his nationality as Korean and using his Korean name, Kim Bang Jeon. In 2015 during his 3rd year of middle school, he placed 3rd in a taekwondo competition wearing a Korean flag on his sleeve."
Did you know this interesting fact about TREASURE's Yoshi? (You can also check out TREASURE's full appearance on 1theK's 'IDDP', below!)