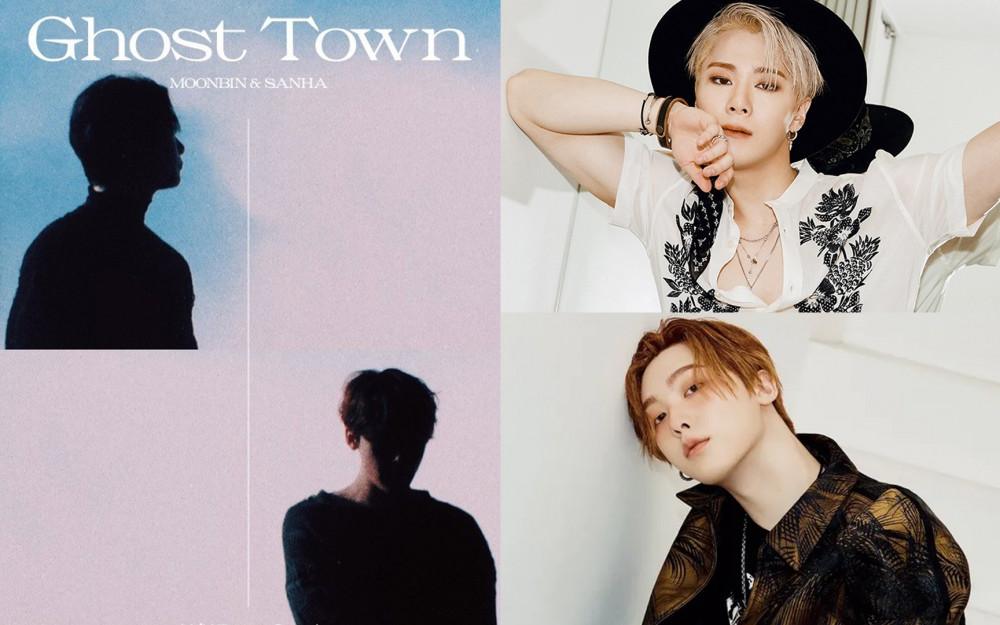 Moonbin and Sanha of ASTRO will be releasing a pre-release single 'Ghost Town' ahead of the full album release.
Earlier, Moonbin and Sanha teased the new track with a music video teaser just two days before. The teaser was released through Fantagio's official social media accounts showing the sensual visual effects that caught the attention of many fans.
Based on the hip-hop genre, 'Ghost Town' is a song with a dreamy and oneiric charm combining the delicate vocals of the two members. Moonbin and Sanha's soft tones harmonize and are expected to capture the ears of listeners from all over the world.
In particular, this new song is a pre-release track by Moonbin and Sanha just ahead of their full unit comeback in March.
Moonbin and Sanha, who have proven their outstanding vocals, performances, visuals, and stage manners through ASTRO activities, are the first units in the team that officially debuted in September 2020 with the first mini-album 'IN-OUT.' Moonbin and Sanha, who are returning to the music industry for the first time in a long time, are expected to show stronger unit synergy with 'Ghost Town,' which will be released on February 11 KST.

Meanwhile, Moonbin & Sanha's 'Ghost Town' will be released on various online music sites at 6 PM KST on this day, which is in a few hours.