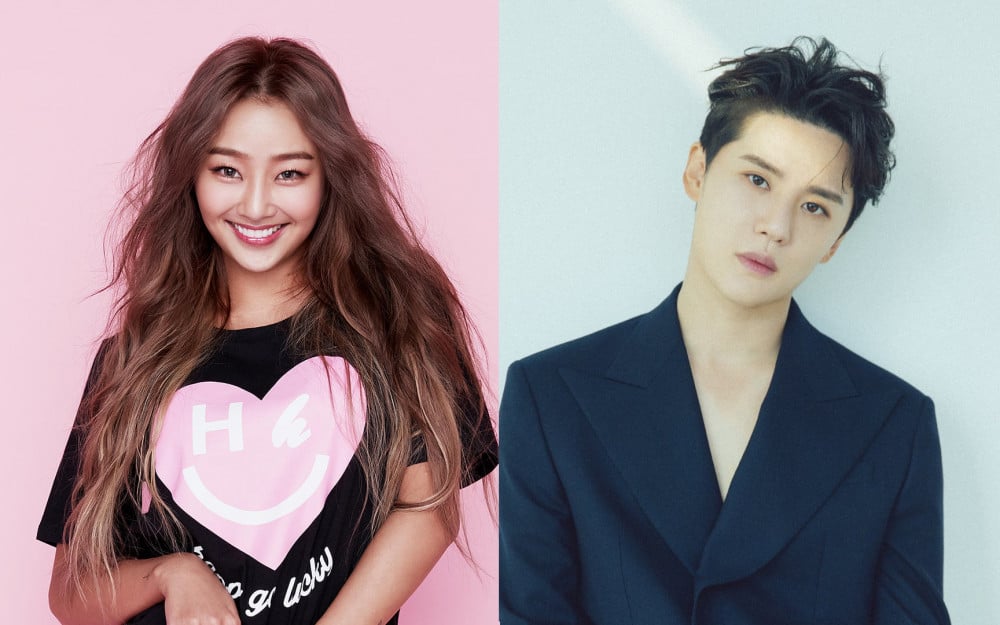 Junsu (XIA) and Hyolyn appeared on the 6th episode of the variety show 'Double Trouble' and grabbed the attention of fans through their sexy performance of "Adult Ceremony," a song by Park Ji Yoon.

Hyolyn and Junsu appeared on stage with their dominating presence and fully unleashed their alluring and sensual charms. The performance was for the 'Conceptual' mission for the sixth episode of the popular music contest program from WATCHA.
The two powerful vocalists sang the song perfectly synchronizing together. Many of their fans were impressed by the performance and left comments saying, "The harmonization at the end of the performance when Hyolyn took a high note while Junsu took a lower note, gives me goosebumps. I didn't know their voices can blend well," "Junsu and Hyolyn 's cover performance sounds so luxurious. This collab is fire!" "his was everything we expected and more. Their passion, commitment, dynamics, their vocal range, the choreography, the visuals, the connection, EVERYTHING was DIVINE. Congratulations!" and "Finally after a week, I waited for their performance. their dance and singing are just perfect, need Junsu and Hyolyn another stage, please."