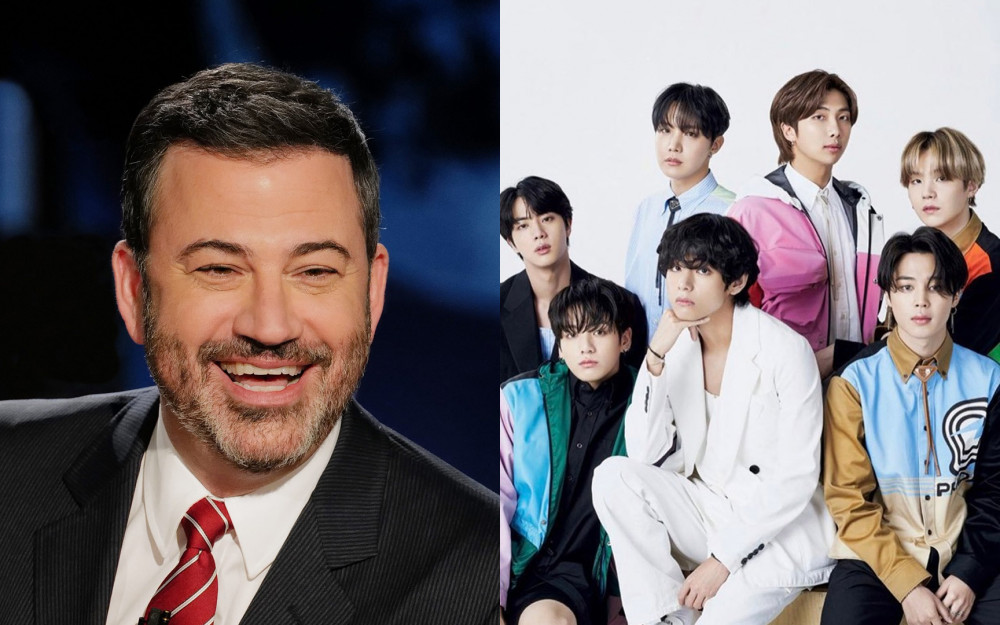 Recently, ARMYs have taken to social media to raise issues with talk show host Jimmy Kimmel as the fans say he made demeaning comments connecting BTS to COVID-19.
Last week, Jimmy Kimmel referred to the 'BTS Fever' and COVID-19 are both "dangerous" while interviewing Ashley Park from 'Emily in Paris.'
However, it didn't stop there. Recently, Jimmy Kimmel did a monologue comparing the evolution of boy bands to COVID-19 mutations. In the end, he stated, "So contagious it destroys the earth," and some fans thought he may have referred to BTS.
With more fans and netizens finding Jimmy Kimmel's recent comments disconcerting, they took to social media platforms such as Twitter to point out Kimmel's demeaning and xenophobic commentary.