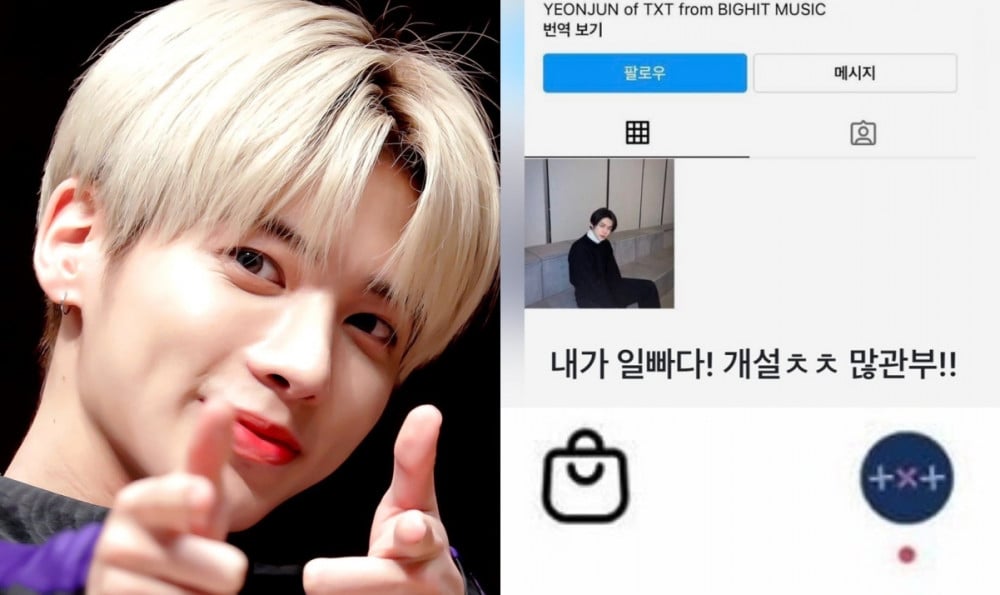 Fans speculated that TOMORROW X TOGETHER member Taehyun may be next to reveal his personal Instagram account.
Following the opening of TXT member Yeonjun's personal Instagram account, Taehyun wrote a congratulatory message to Yeonjun. After using TXT's official group Instagram account to take a screenshot of Yeonjun's Instagram page, Taehyun wrote on Weverse, "I'm the first follower! Congratulations on opening your Instagram account. Please give him a lot of attention!!"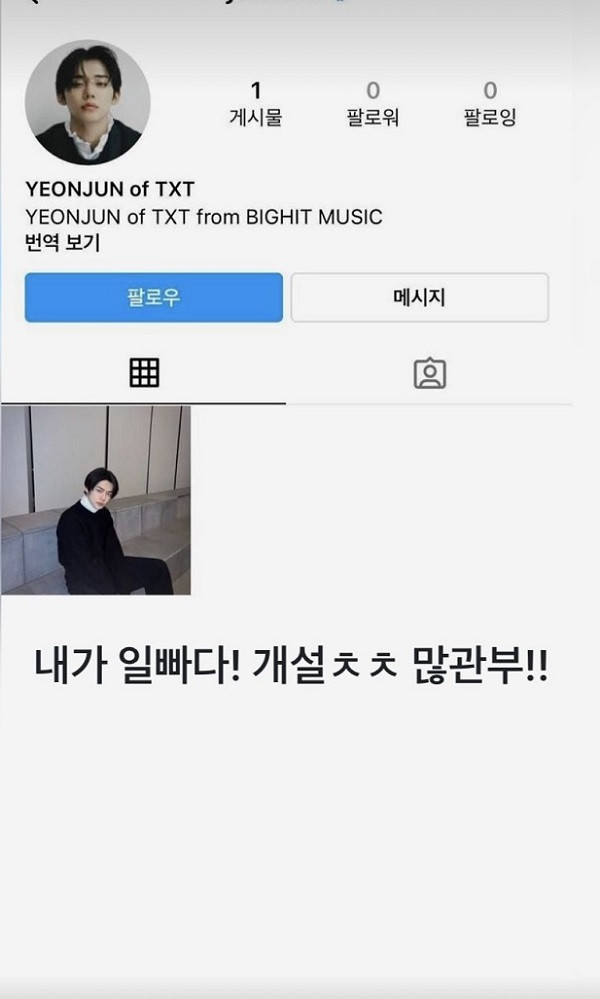 While this seemed like a simple congratulatory message to his fellow TXT member, many fans noticed a familiar red dot at the bottom of Taehyun's photo, on the profile icon of TXT's group Instagram account. The familiar red dot usually means that there is an additional Instagram account logged into the same device, and a double-click would switch to the second account.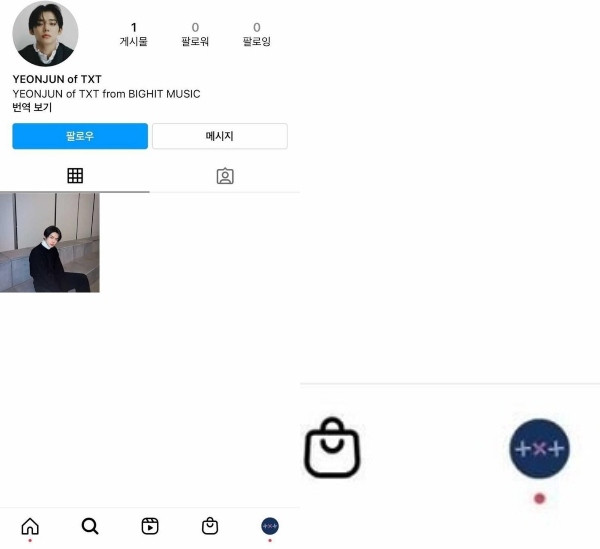 In response, some fans took to Twitter to express their excitement at the possibility of Taehyun also revealing his personal Instagram account soon:
Do you think Taehyun will also be revealing his Instagram account soon?