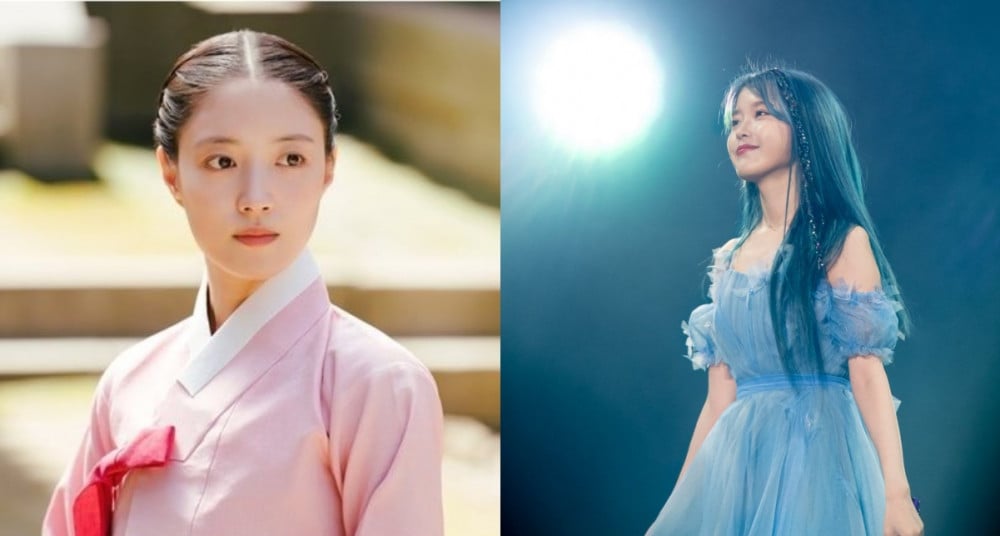 Netizens took notice of actress Lee Se Young's frequent fangirling moments over singer IU.
First, in one interview, Lee Se Young stated, "I've been wishing to meet Miss IU for a very long time, but my wish didn't come true (laughs). I can't dare [to meet her through] a song, but I hope we can act together. I am always supporting IU."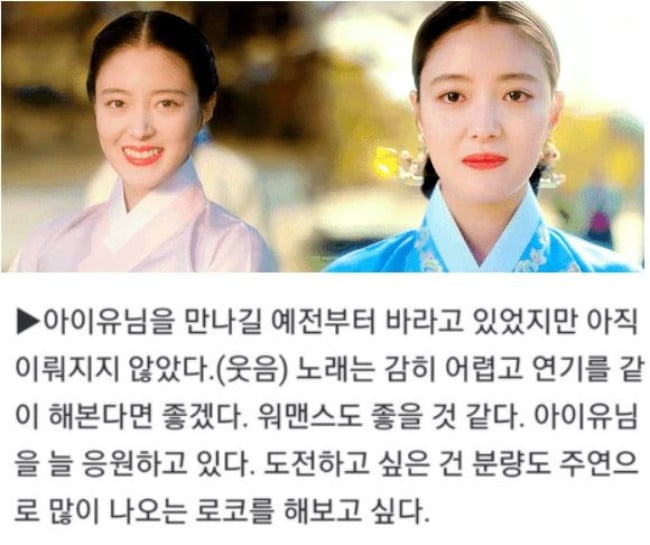 However, this was not the first time Lee Se Young has mentioned her one-pick artist IU.

Four years ago, Lee Se Young also mentioned IU during one television interview. Here, she had expressed her strong desire to act alongside IU and stated, "During a time when I was struggling with my acting, IU remade the song 'Your Meaning'. I listened to that and thought 'this person is really playing with my heart'. Her voice healed me, and the melody embraced me while cozily comforting me. It was so nice."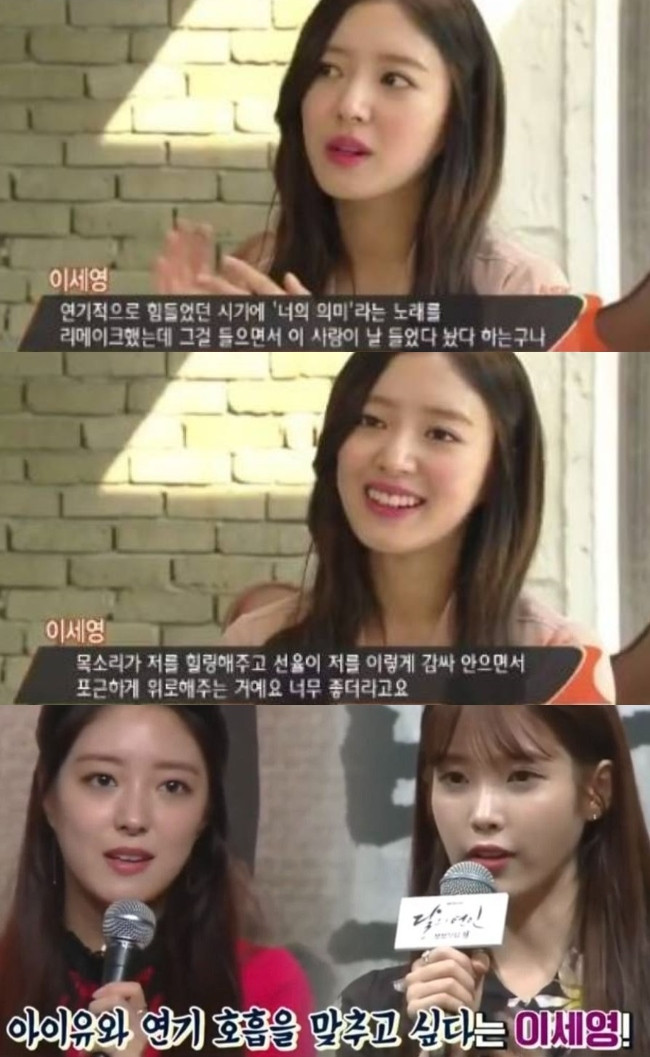 Not only did she mention IU in her interviews, but Lee Se Young also consistently wrote supporting comments below IU's Instagram posts.
In a photo IU had uploaded on her personal Instagram, IU wrote the caption, "I guess I do look good in blue~🙂". Below this post, Lee Se Young commented, "I love you unni~❤️".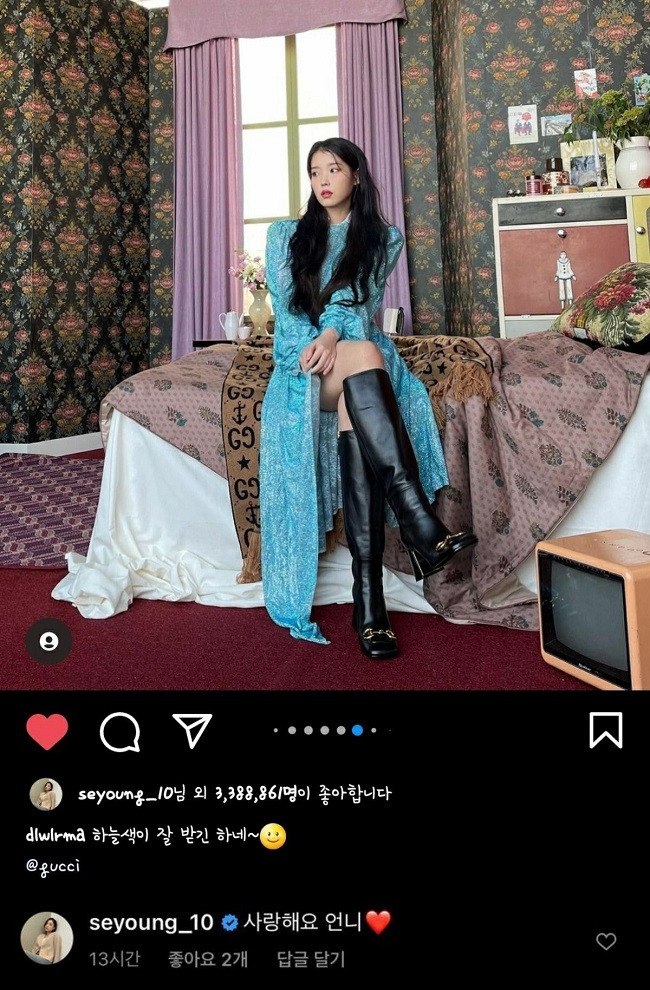 In another Instagram post, IU had written, "Me, who looks good in the color blue", to which Lee Se Young commented, "What do you mean, you look good in everything..❤️".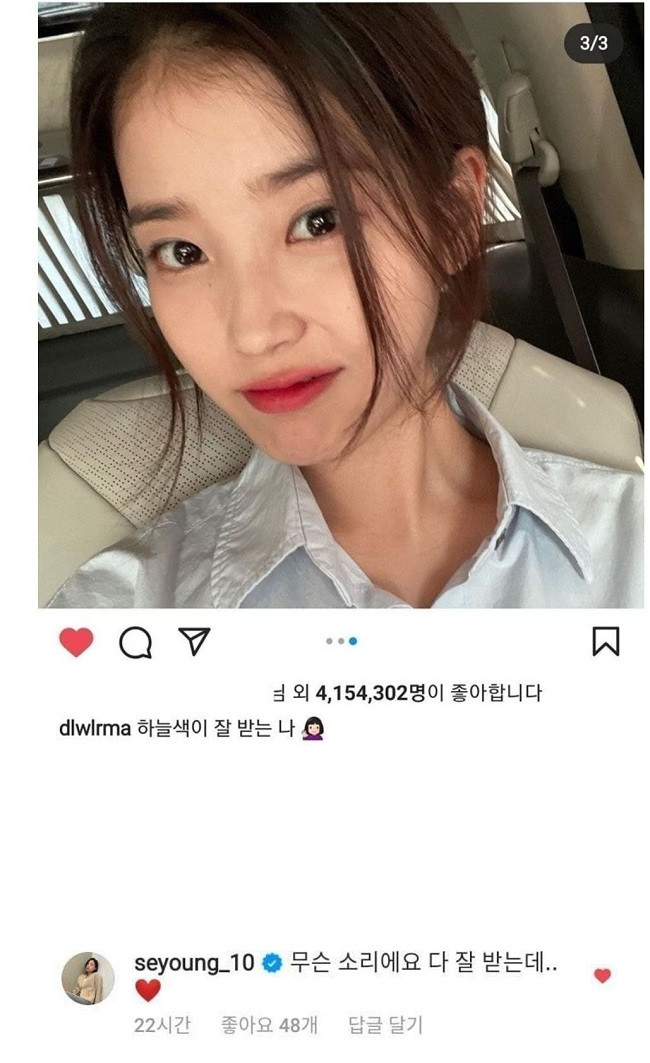 Under IU's Instagram post where she was promoting her newly released song, Lee Se Young's comment said, "I love you❤️❤️".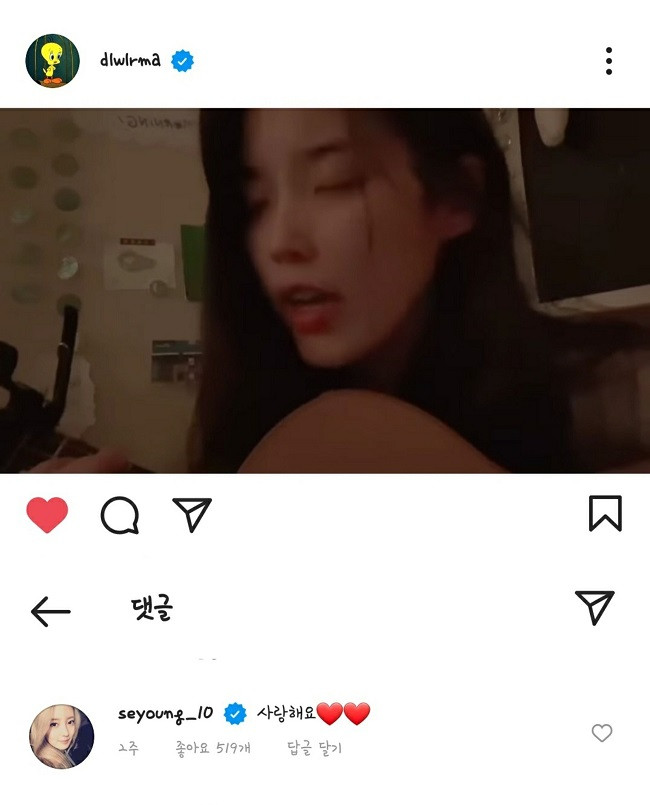 Further, Lee Se Young even mentioned in a past interview that she was jealous of her 'The Crowned Clown' co-star Yeo Jin Goo when he appeared in the drama 'Hotel Del Luna' with IU. Lee Se Young declared, "I will make any excuse to go visit [the filming set]."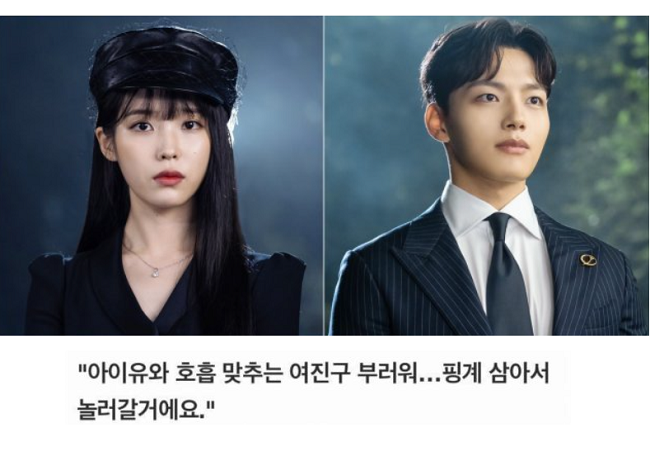 In response, some of the netizens' comments included:

"Ackk Calling her unnie despite IU being younger than her means she's a hardcore fan Lolll If they're pretty, they're all unnies Loll."

"All this time, she was like 'unnie' on Instagram so I thought she was the younger one Lollllll But wow she's so consistent, a real fan <3."

"Wow she was the unnie [all this time] Lolll I thought she was younger."


"Her over-the-top actions are so cute Lollll."


"I want to see the three of Lee Se Young, STAYC's Sieun, and IU acting together!"


"I love both Lee Se Young Lee Ji Eun TTT."


"Ah she is seriously so cute."


"IU is a celebrity of celebrities Lol."


"She is so cute Lolllll."


"Crazy Lollllll she is a hardcore fan."


"I want to see the two of them acting together in a project. In a drama kind of like 'WWW'..."


"I thought Lee Se Young would be really calm, but she's so much more tomboyish and energetic than I thought Lollll So cute. I hope she can really film a womans [drama] with IU...I like both of them."