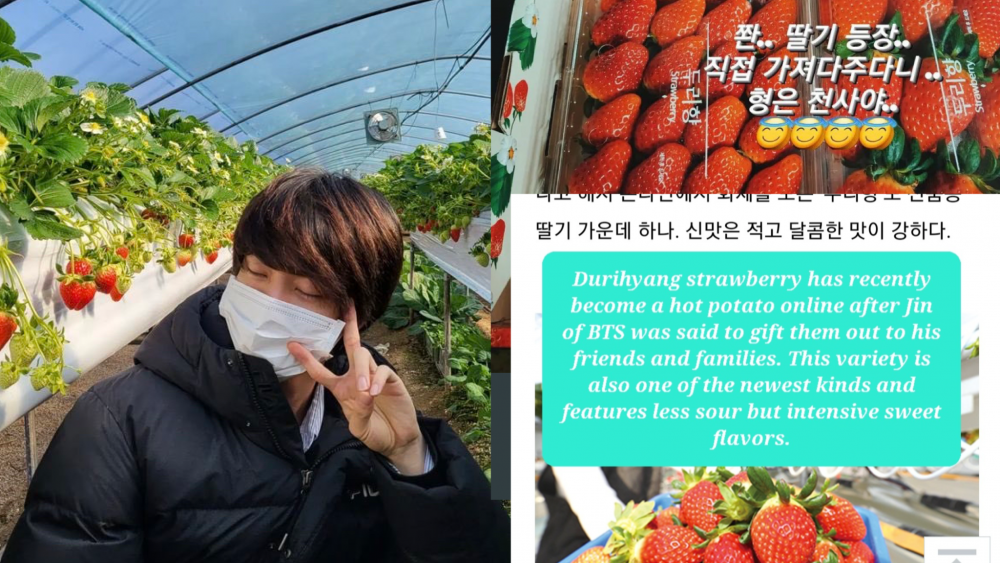 Last week BTS's Jin became a real Strawberry Captain! After visiting his uncle's strawberry farm, Jin was going around Seoul delivering strawberries to his close one: J-hope, his brother and sister-in-law, chef Lee Yeon Bok. Like a strawberry fairy, he made all these people feel a little happier.
The strawberries Jin has gifted are called "Durihyang Strawberries." They are sweeter than the ordinary strawberries, very huge, and are grown in the area near Jin's uncle's farm.
After Jin gifted these strawberries, the demand for them became so high that "Durihyang Strawberries" got sold out instantly.
Jin even got featured in the local newspaper, in the article titled "Local strawberries recorded 96% of market share". They talked about Jin bringing lots of attention to the "Durihyang Strawberries."