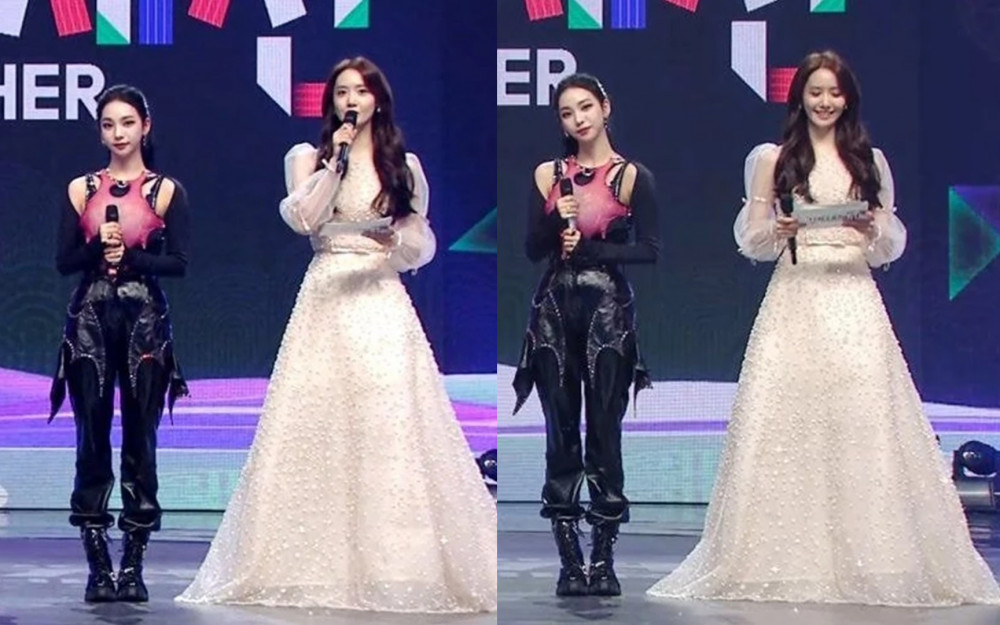 Netizens have gathered their attention to photos of aespa's Karina and Girls' Generation's YoonA standing side by side.
In the '2021 MBC Gayo Daejejeon' that aired on the 31st of last month, YoonA, 2PM's Junho, and Jang Seong Gyu adorned the stages with the leading artists of K-pop such as aespa, ITZY, NCT127, and more.
In particular, the two-shot of aespa's Karina and Girls' Generation's YoonA garnered much attention.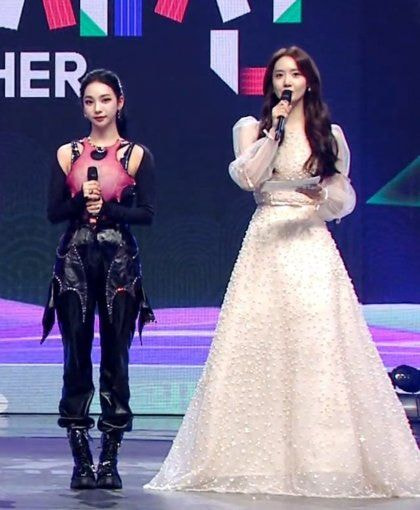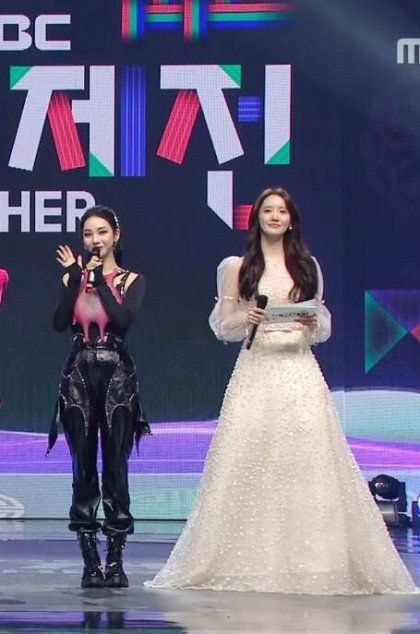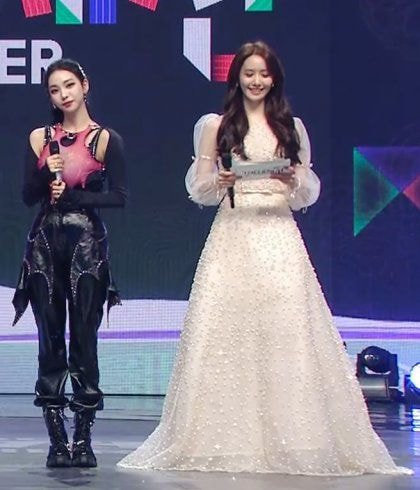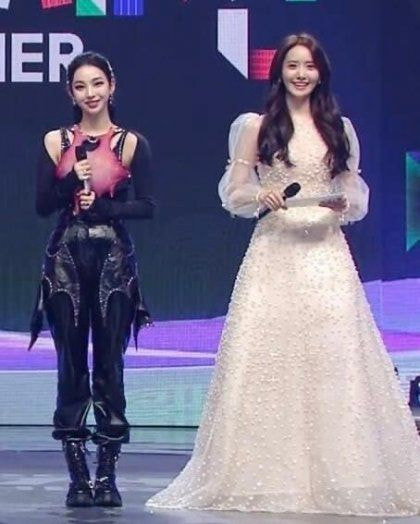 YoonA and Karina have been known to be the center visuals of SM Entertainment as they boast exceptional beauty. Therefore, netizens were impressed to see these two stand side by side.
Netizens gathered to a popular Korean online community and commented how the two idols look like characters from two different genres. While Karina looks like a CG game character, YoonA looks like a Disney princess.
Netizens commented, "It's fascinating to see them together side by side," "They look like they're from different universes, lol, Karina seems like a computer game graphics while YoonA seems like a princess from a romance fantasy novel," "They have a completely different image," "They're both so gorgeous but they are of completely different art style, shall I say lol," and "They do seem like they're from a completely different genre."