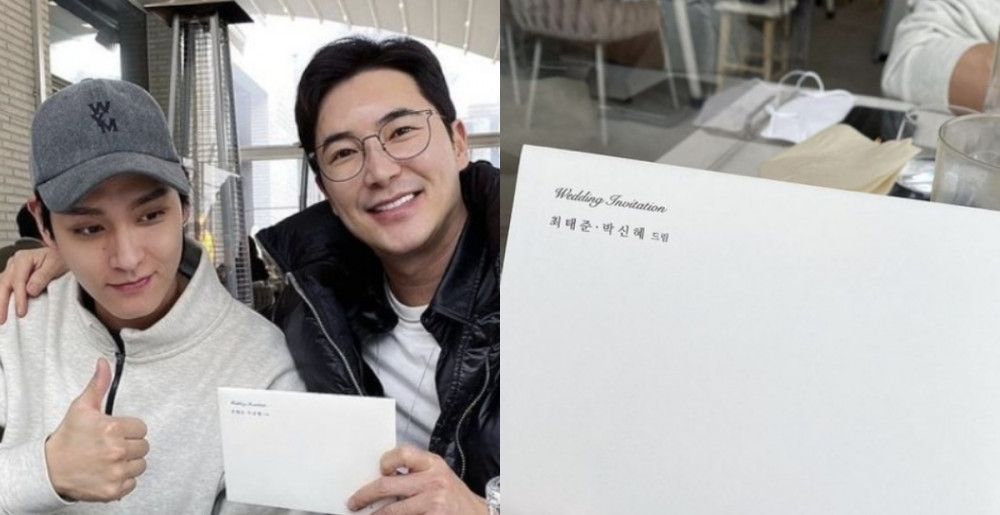 Actor Choi Tae Joon was seen delivering his wedding invitation to stylist Kim Woo Ri in person!

On January 10, stylist Kim Woo Ri took to his personal Instagram to share a friendly photo taken with Choi Tae Joon, as well as a heartwarming message to the actor. Kim Woo Ri wrote, "Is this how another young actor becomes taken? It feels like just yesterday when our Tae Joon was a bright high school student wearing his school uniform. But this guy, who shyly gave me his wedding invitation and said, 'Hyung, I'm getting married! You're going to congratulate me, right?' Our Tae Joon, a younger brother who is like a son to me, had such a good personality since he was young. Actor Choi Tae Joon. Actress Park Shin Hye. A fantasy couple. Live happily."

In the photos posted, Kim Woo Ri and Choi Tae Joon were seen posing in a friendly shot. Another close-up shot showed a glimpse of the envelope containing Choi Tae Joon and Park Shin Hye' wedding invitation, reading, "From Choi Tae Joon, Park Shin Hye".

Meanwhile, Choi Tae Joon and Park Shin Hye will be holding their wedding ceremony at a church on January 22 KST. It was also previously reported that the couple is expecting a baby.