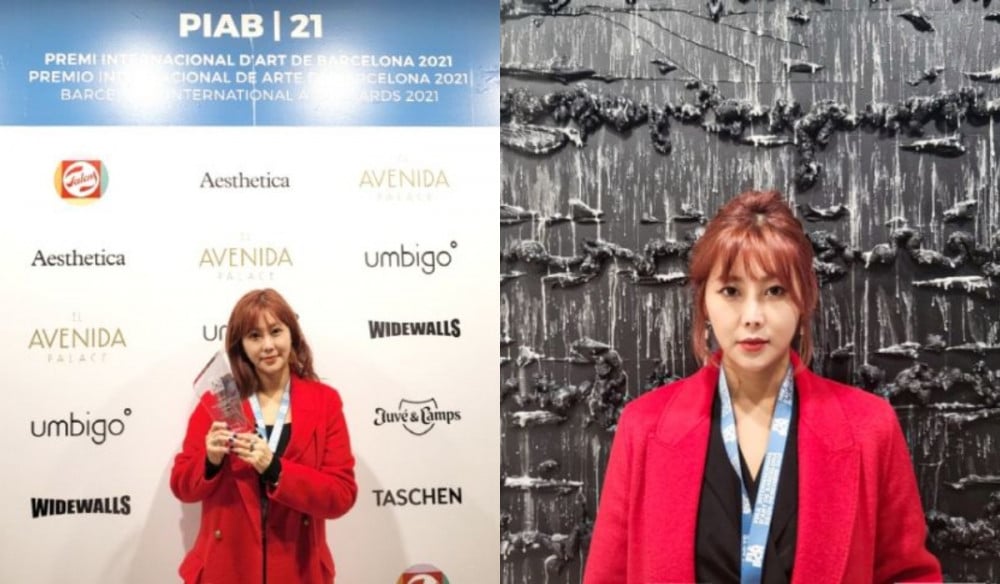 Solbi has won the Grand Artist Award at the 'Barcelona International Art Awards'.

'The Premi Internacional d'Art de Barcelona (Barcelona International Art Awards)' is an annual international award show of the FIABCN Programme. The winners were announced on December 4th and Solbi took home the 'Grand Artist Award'.
One of the judges Robert Llimós commented, "Her vigorous creativity and originality were highly regarded by the judges and she showed the most differentiated aspect among all."
Meanwhile, Solbi showcased 13 pieces of her work from 'Just a Cake' and 'Piece of Hope' collections at the event. As a winner of the Grand Artist Award, SolBi gets the opportunity to hold exhibitions in different cities, including Dubai and Tokyo.