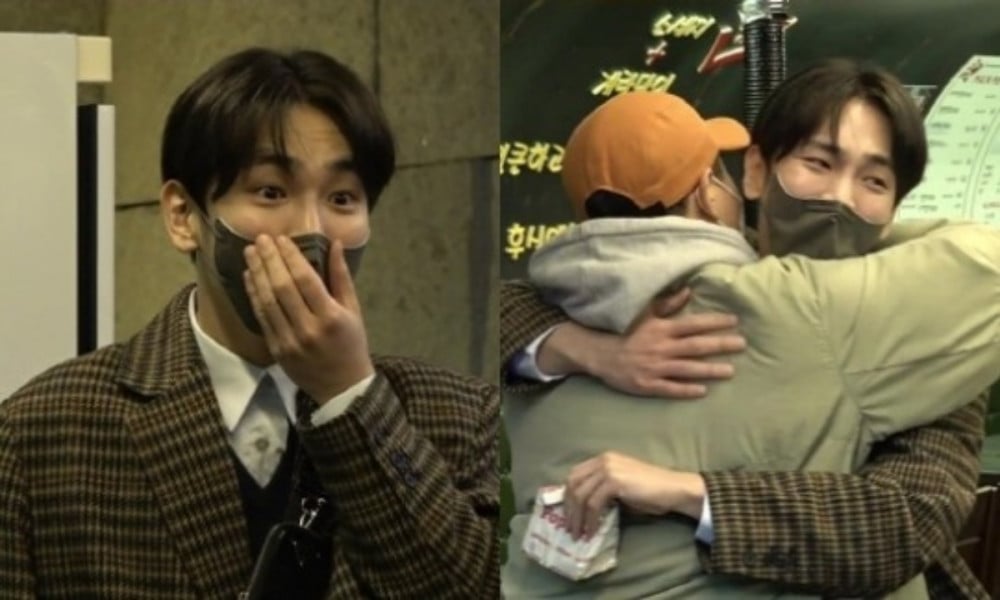 SHINee's Key had an emotional reunion with his hometown friends on this week's broadcast of MBC's 'I Live Alone'.

On the upcoming December 3 broadcast of 'I Live Alone', SHINee's Key enjoyed a trip back to his hometown in Daegu after three long years. With his busy schedule after debuting as an idol, Key lost contact with his hometown friends for over ten years. Thus, Key went to look for his friends who had been with him since elementary school.
Key was seen entering a small corner restaurant with his friends, raising curiosity. In particular, Key enjoyed returning to his days as an elementary student with his friends, eating Daegu's special flat dumplings and other mouth-watering dishes.

Key's nostalgic adventure in his hometown Daegu can be seen on MBC's 'I Live Alone' later tonight, on December 3 at 11:10PM KST.