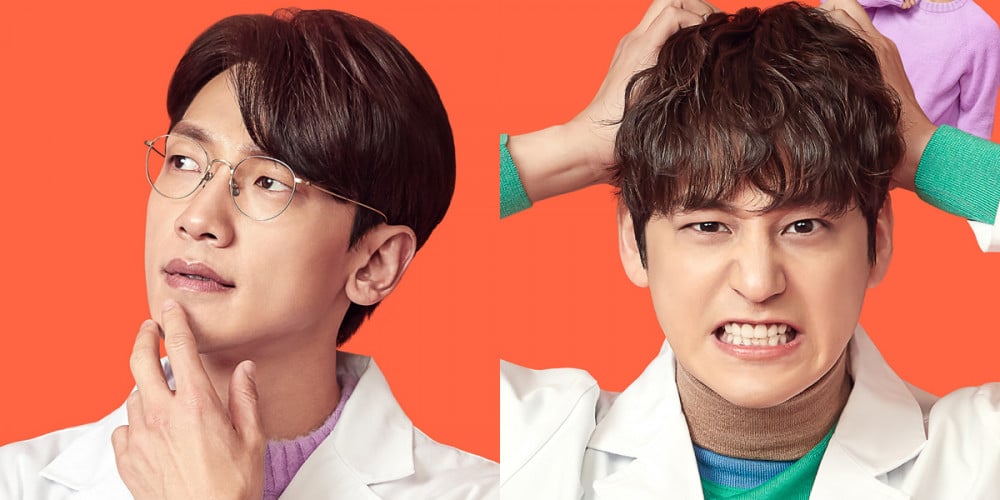 tvN's upcoming new Mon-Tues drama series 'Ghost Doctor' has revealed character posters of its lead cast!
A fantasy-comedy series coming to viewers beginning on January 3 at 10:30 PM KST, 'Ghost Doctor' tells the story of a genius doctor by the name of Cha Young Min, who one day discovers that he's become a ghost, floating across the living world with no body!
Singer/actor Rain returns to the small-screen as Cha Young Min, a pure genius who saves the lives of any patient he touches. Cha Young Min is devoted to his responsibilities as a doctor who saves lives, but one day, his soul becomes separated from his body until he's a floating ghost.
Opposite Rain, actor Kim Bum takes on the role of a resident doctor-in-training named Go Seung Tak, who has no interest in saving lives whatsoever. Born into a rich family, Go Seung Tak's life has always been too easy, until an annoying ghost comes into his life and shakes it up.
Joining these two in 'Ghost Doctor' are idol-turned-actresses UEE and A Pink's Na-Eun. In the story, UEE plays the role of a brain surgeon, Jang Se Jin. She also happens to be Cha Young Min's ex-girlfriend. On the other hand, Na-Eun plays the role of an ER intern, Oh Soo Jung, who finds out about Go Seung Tak's little "secret" and takes interest.
Will you be watching tvN's new medical fantasy-comedy series 'Ghost Doctor'?