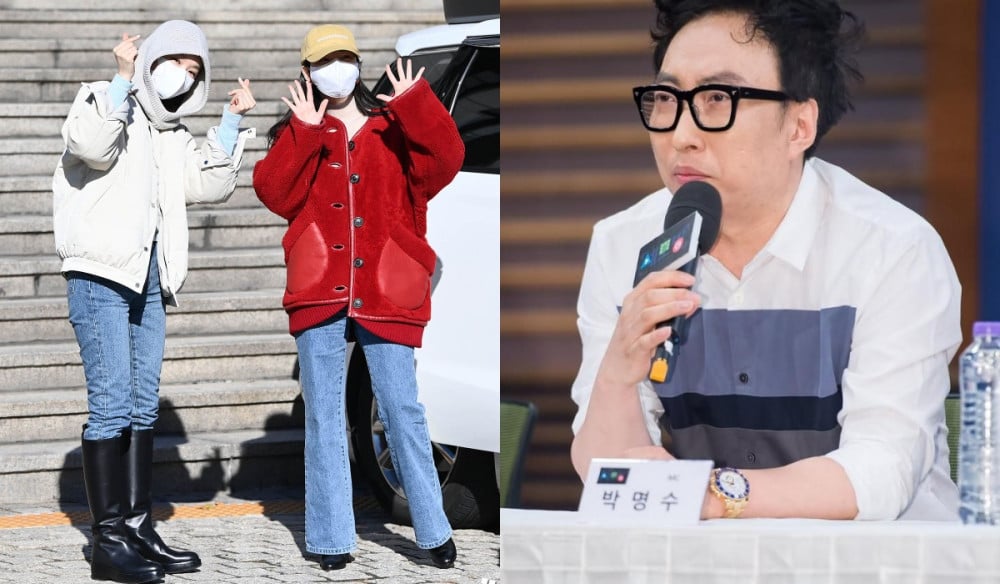 Park Myung Soo mentioned his past controversy involving TWICE on his radio show.

On December 13th, Davichi appeared as a guest on 'Park Myung Soo's Radio Show'. During the show, Davichi revealed that they wanted to have their own Christmas carol when asked about their latest release.
Park Myung Soo then continued, "Christmas carol is hard to release because it has a limited season. I shouldn't mention the music charts because there was a misunderstanding last time but do you expect to top the charts?"
Davichi carefully asked why he shouldn't mention the charts and Park Myung Soo replied they should look it up themselves on the Internet. Kang Min Kyung then continued, "On the day of the release our song did top the chart but as the time goes by, it started to drop. I think we'd have to work for it again."

Meanwhile, Park Myung Soo was under fire for asking TWICE's Tzuyu and Dahyun rude questions including "How is it doing on the music chart? Can we take a look?" back on November 17th.