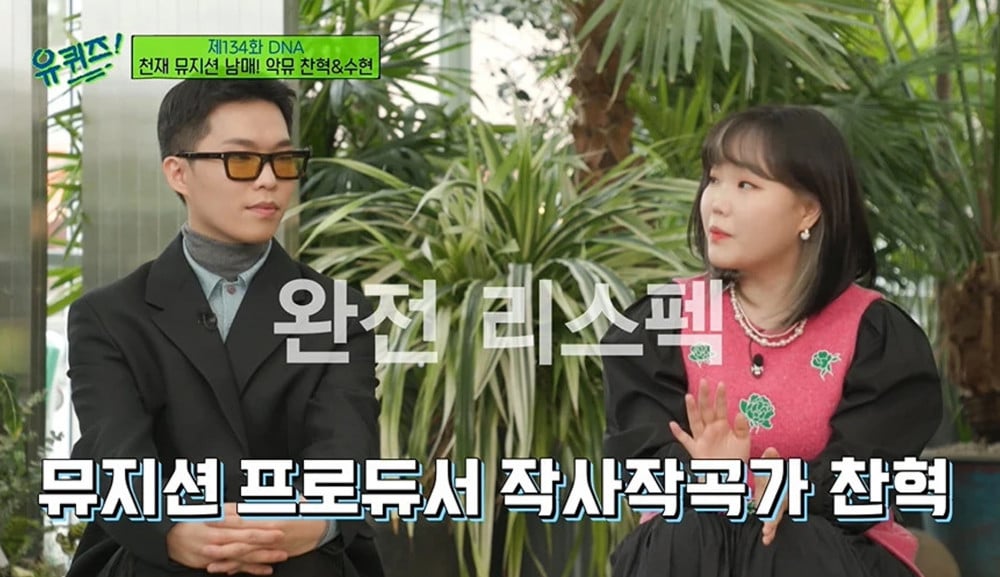 AKMU's Suhyun shared how much she respects her brother, Chanhyuk, in the latest episode of 'You Quiz on the Block.'
During this week's episode of tvN's 'You Quiz on the Block' aired on December 8, musician siblings Chanhyuk and Suhyun appeared as special guests to talk about their life stories and music.
AKMU's Chanhyuk and Suhyun have been receiving much love from the public as they have been showing realistic sibling chemistry, seeming distant yet fond of each other.
On this day, they also showed their real sibling chemistry as they would bicker with each other in some things. However, they both showed respect toward each other when it came to music and showed how fond they were of each other as family.
Suhyun shared on this day, "I completely respect my brother as a musician, producer, songwriter, and lyricist. To me, my brother writes the best songs in Korea. I never said his songs are bad even as a joke."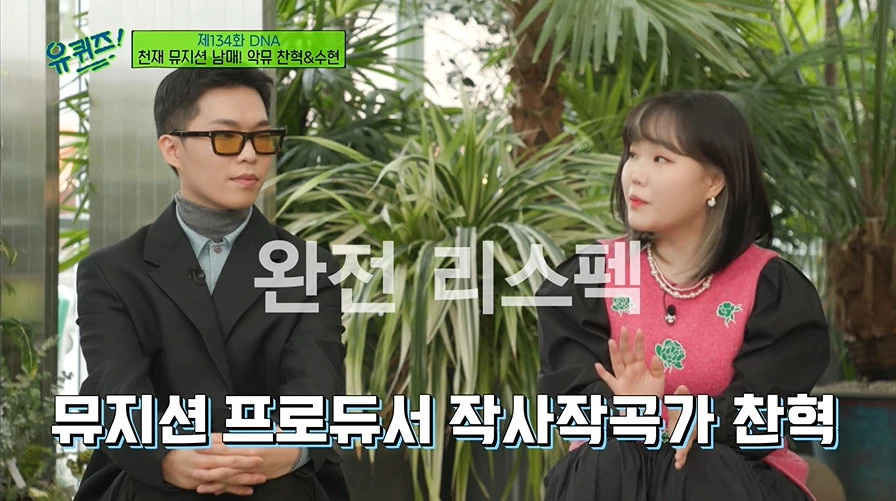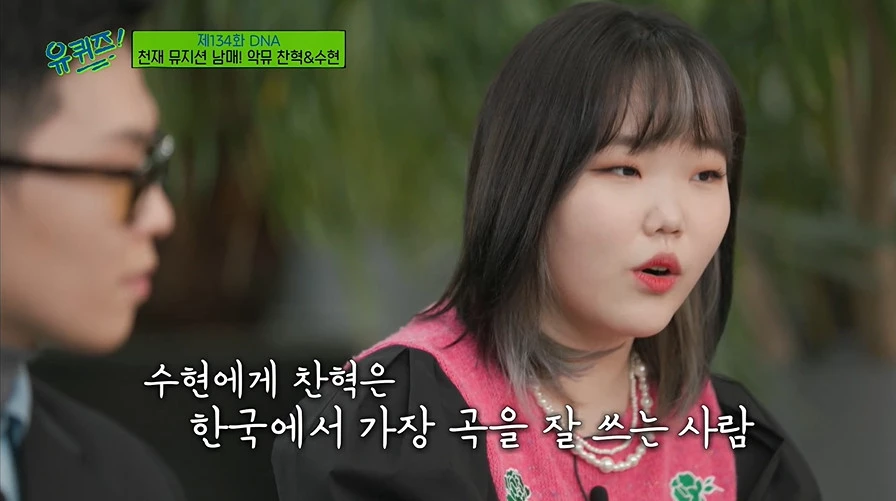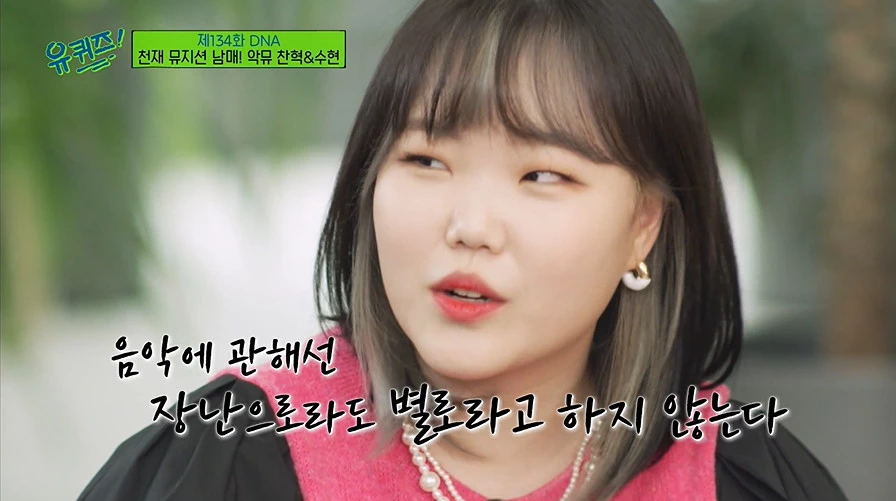 In the one-on-one interview with the producers, Suhyun shared more about how she felt. She shared, "I was able to feel the weight of AKMU that my brother has on his shoulders when he went on a hiatus. I felt a lot of sense of responsibility." She continued to say, "When we go into a meeting about AKMU, the staff would look to my brother a lot. I didn't know all this and went into a meeting without my brother. So everyone was looking to me and I felt the weight and was difficult."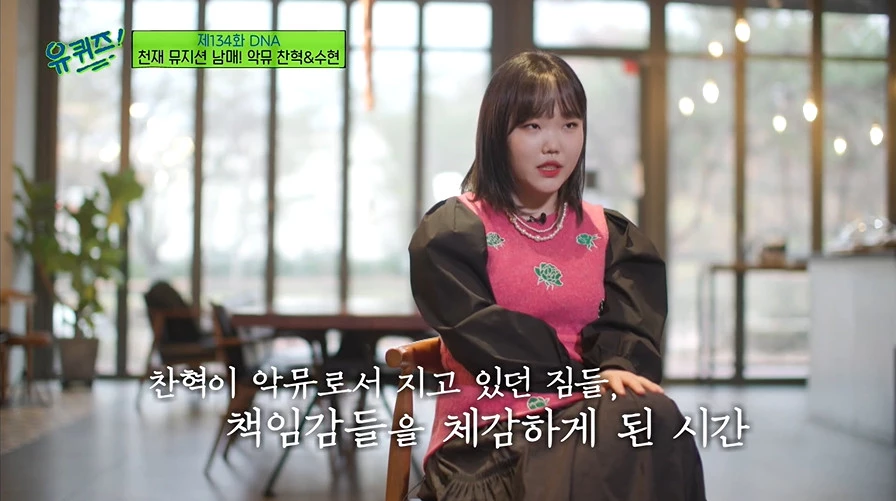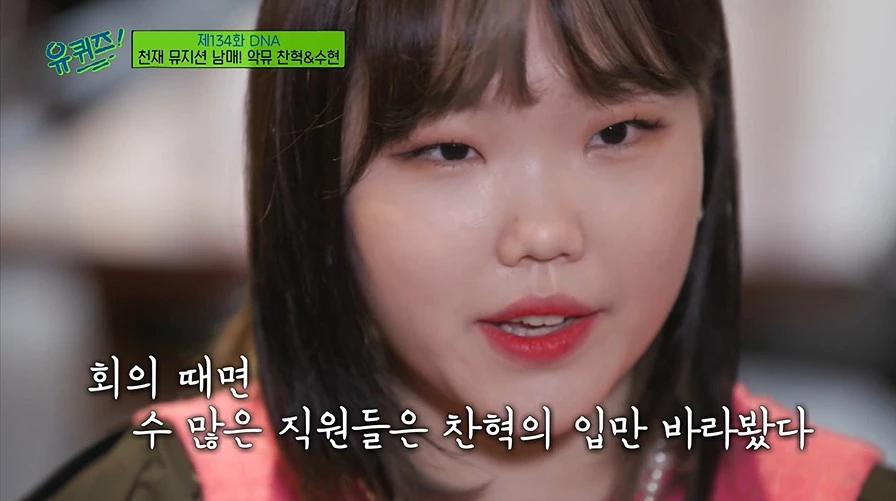 Chanhyuk also shared how he felt when he received his sister's email. He explained "My emotions were going through a whirlpool," and added, "I realized, 'that's right. We have a special relationship.' and I received much strength but also felt bad for Soohyun."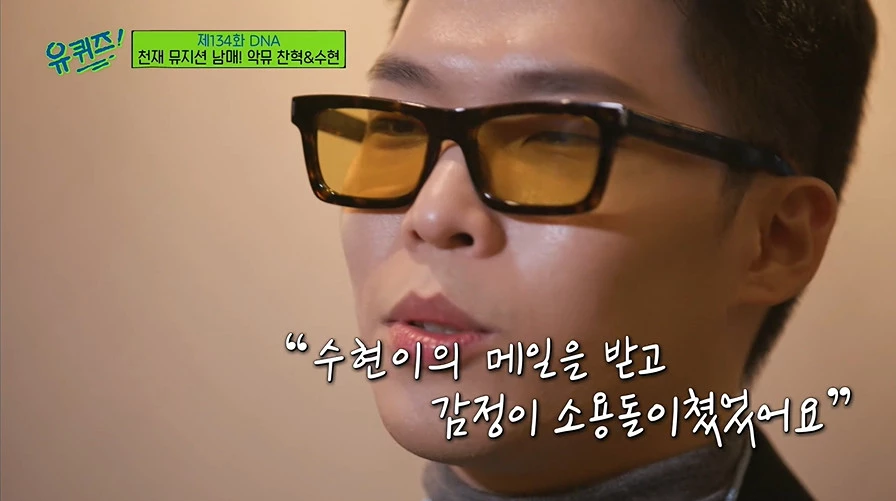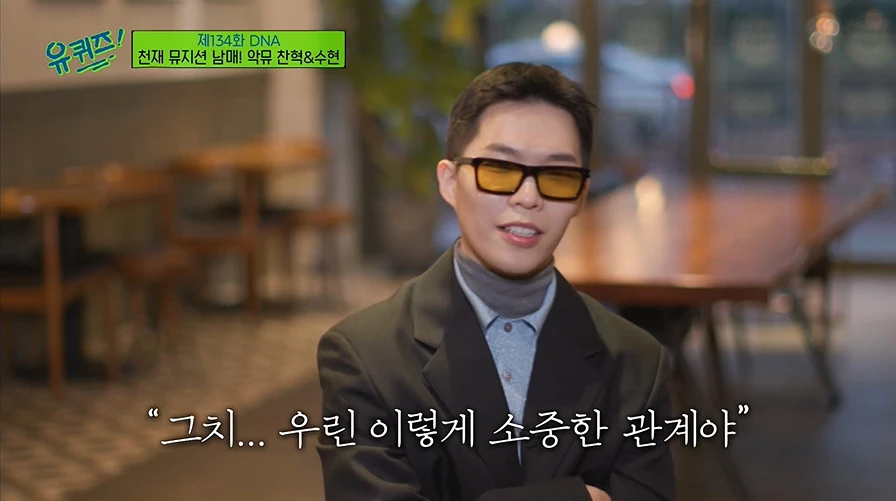 Suhyun shared that she realized after going through late puberty that her family was watching over her all this time. She shared, "I felt I can overcome my turmoils and rebellious period because the whole family was with me."
Meanwhile, netizens commented, "the two of them are geniuses," "I envy their relationship," "I'm so thankful they grew up so well," "I feel like crying," "This is so touching," "I hope they continue to make music for a long time together," and "This is so heartwarming."