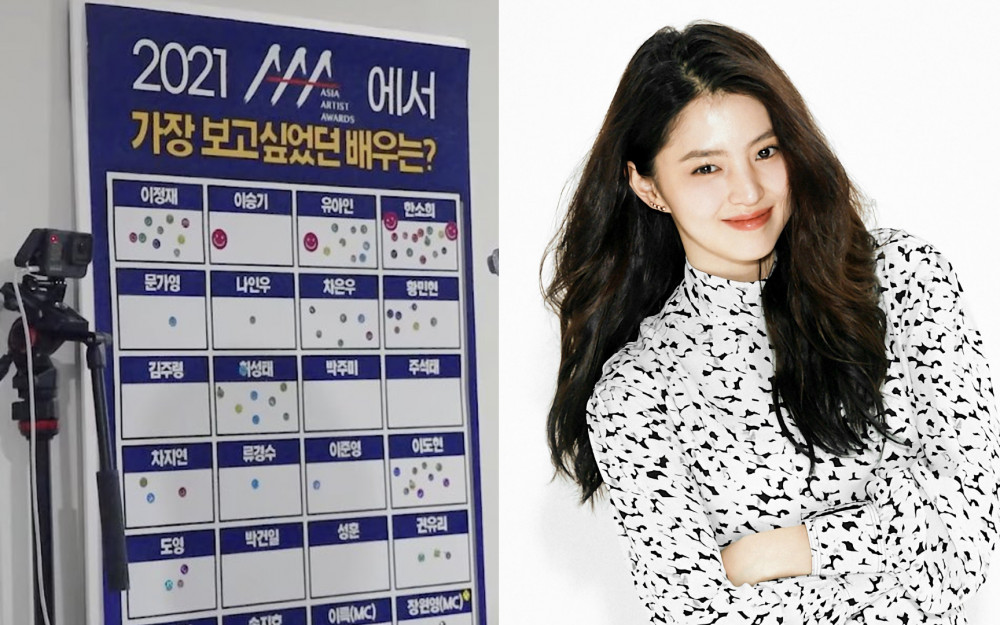 Oftentimes, celebrities from different fields of the entertainment industry are not able to see each other. Therefore, it is only natural celebrities also feel the same fluttering feeling when they see other celebrities they have not been able to see in person.
At the Asia Artist Awards this year, there was a poll board that asked idols to choose which actor or actress they wanted to see in person the most. This poll board was set up at the waiting area so that idols are able to put stickers on the celebrity name of their choice.
According to the poll board, it was revealed that Han So Hwee received the most stickers and was the actress that idols wanted to see in person the most.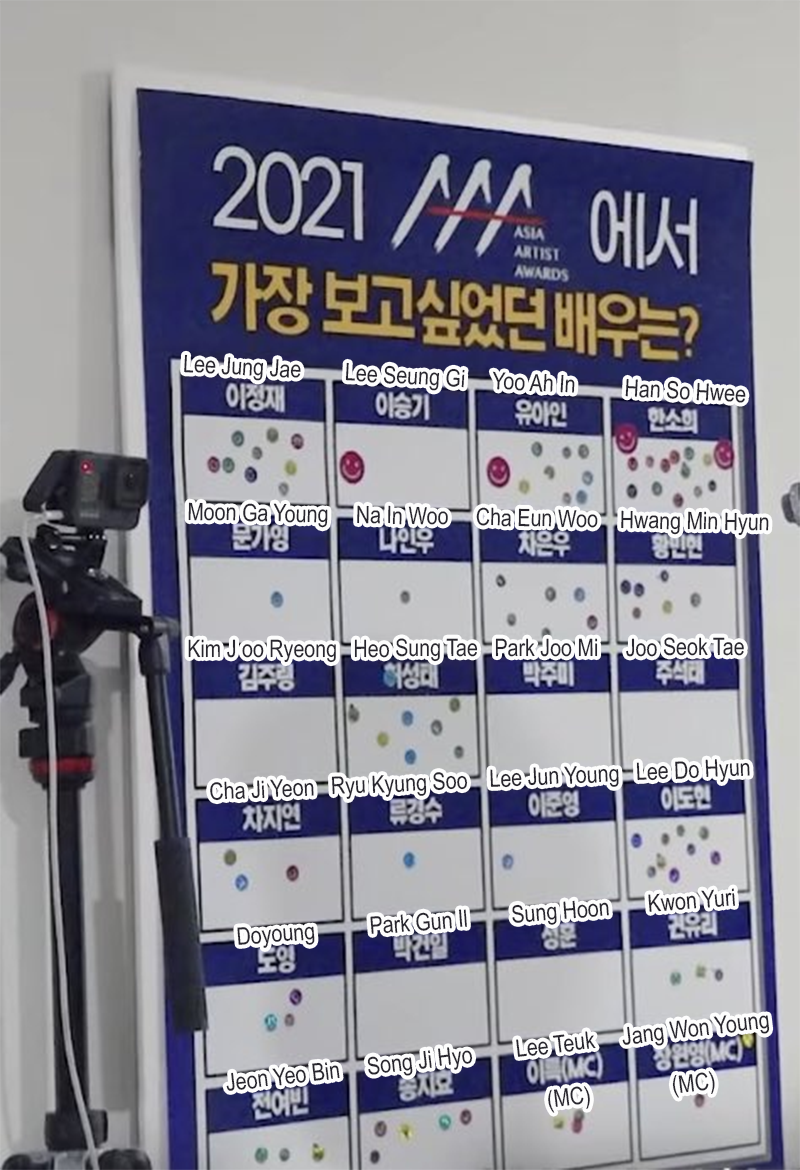 This might be because Netflix's 'My Name' has recently gained much popularity in Korea, and Han So Hwee has become the girl-crush that everyone has fallen in love for. Han So Hwee was especially praised for the action scenes that she had shown in the series and also her amazing acting skills.
Surprisingly, she beat Lee Jung Jae, who had also become a global sensation through the megahit series 'Squid Game.'
Netizens commented, "I can understand, she's so gorgeous," "She's one of the hottest actresses in Korea right now," "She's pretty and she has this trendy aura about her," "I want to put at least one sticker for the people who didn't get any votes, lol," "I wonder who wanted to do this poll," "why are they doing this at the award show?" "She's very beautiful for sure, and she has this unique vibe that is rarely seen in people," "I think she is really pretty but I also think the choices for the votes are okay," and "She's so popular with everyone."