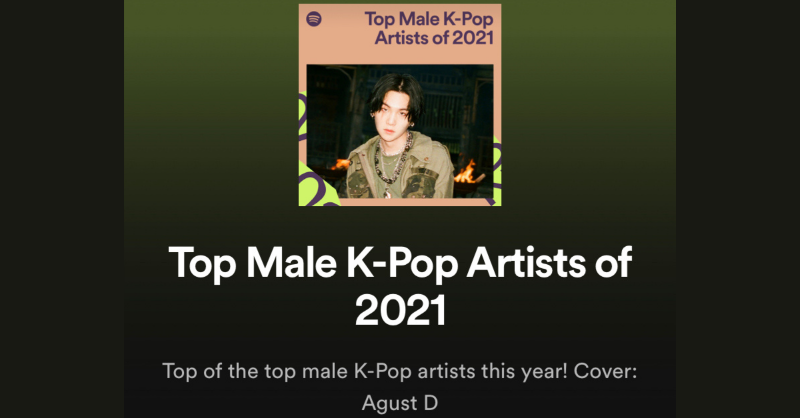 Agust D is the most-streamed Korean male solo artist on Spotify in 2021. This is his 2nd consecutive year to achieve this feat, as he also accomplished this in 2020. Additionally, "Daechwita" is the most-streamed song by a male K-pop artist.


The fans around the world celebrate with trends on Twitter:
AGUST D SPOTIFY KING

Agust D is crowned as Spotify's #1 'Top Male K-pop Artists of 2021', 'Daechwita' being his most streamed song.

Agust D topped the list for the 2nd consecutive year & is on the cover of the 2021 playlist.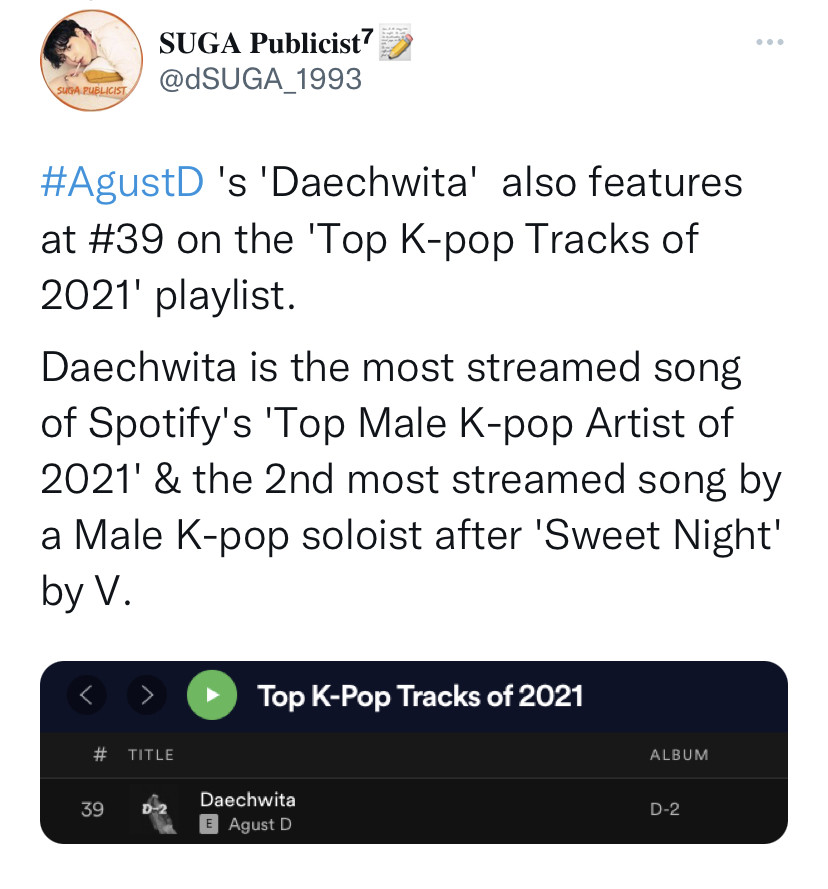 Listen to Agust D on Spotify!