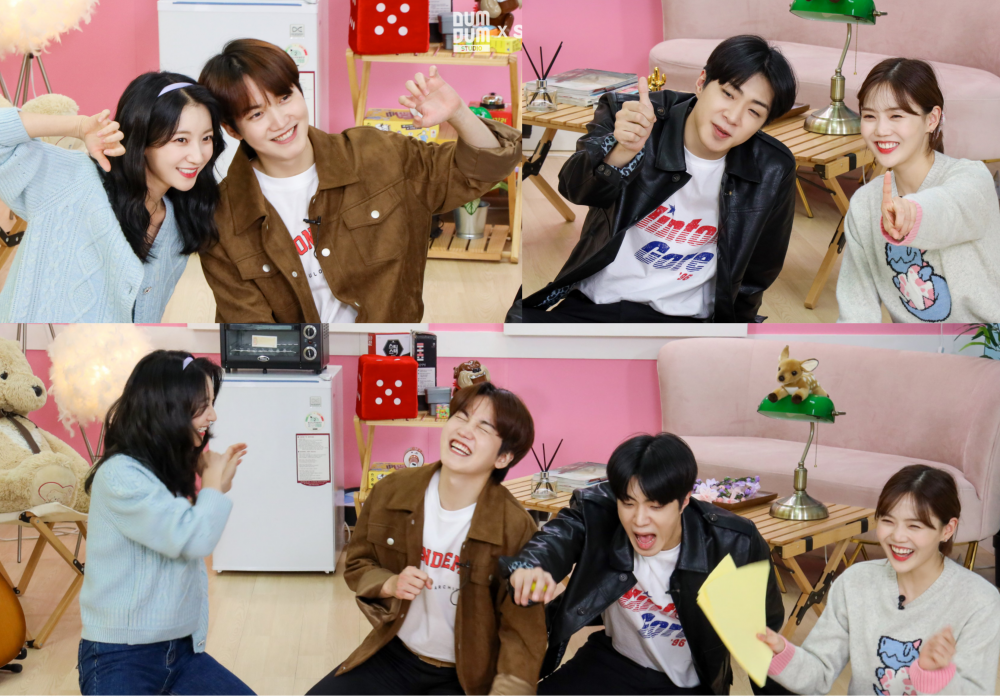 In the fifteenth episode of "Hyojung and Binnie's Sweet Home," OH MY GIRL's labelmate, ONF's J-US, and Wyatt appeared as guests. The show is a Variety program where Oh My Girl's Hyojung and Binnie are the masters of Dum Dum House, and in every episode, they entertain their friends with games and enjoyable talks.

WM Artists are known by fans for their friendly bond with their fellow labelmates. As most of them spent the trainee period together, the episode showed a comfortable atmosphere and interactions between the two groups that brought a lot of jokes, smiles, and chaotic situations.
"Hyojung and Binnie's Sweet Home" episodes have been broadcast since August 5th on Dum Dum Studio Youtube Channel and Seezn App with guests such as OH MY GIRL's Mimi and Seunghee, MAMAMOO's Moonbyul, Cheese in the Trap actress Son Minsu, Penthouse actor Yoon Jonghoon, FROMIS_9's Saerom, Jiwon and Jisun, WEEKLY's Soojin and ZOA, actress & Variety entertainer Park Sohyun, ASTRO's MJ, Youtuber FITVELY, IZ*ONE's former member Lee Chaeyeon and, Songwriter Seo Jieum.
Watch the episode with ONF below: