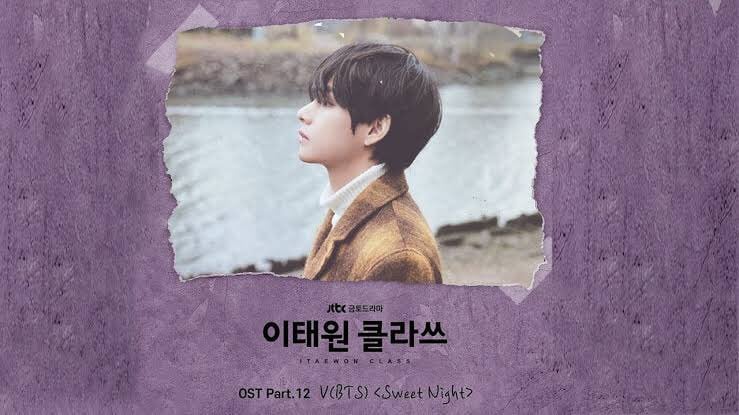 Itaewon Class's OST Sweet Night, composed/produced and sang by V, is still receiving love and recognition even after almost two years of its release.
The song which still hold the record of the only solo song that debut straight at #1 on Melon, the highest ULs for a male solo song in the first hour and the forth in highest ULs for the 24h for a soloist, gained also the record of the only song with the most #1 on iTunes with 118 #1's.
The success of the song isn't stopping anytime soon as fans are discussing the impact of the song in Korea and globally.
Recently the OST bagged the record of "The most streamed Korean OST in history" and "The most streamed korean solo song by soloist in 2020."
Sweet Night collected another record as it became "The first song by a Korean act to achieve to chart on Panama Spotify Viral 50 chart for 500 consecutive days."
Sweet Night is receiving love from non-fans and celebrities from Korea and from around the world.
It was played on Korean radio shows by Park Jihoon and NCT Dream Renjun.
V's Sweet Night is picked as one of the best OSTs released in 2020/2021 by Kpop Herald and considered as one of the highlights of the drama Itaewon Class by the media.
The OST part 12 was unprompted, aired at the end of the drama, but it still gained so much interest and love and still breaking and making records each day.