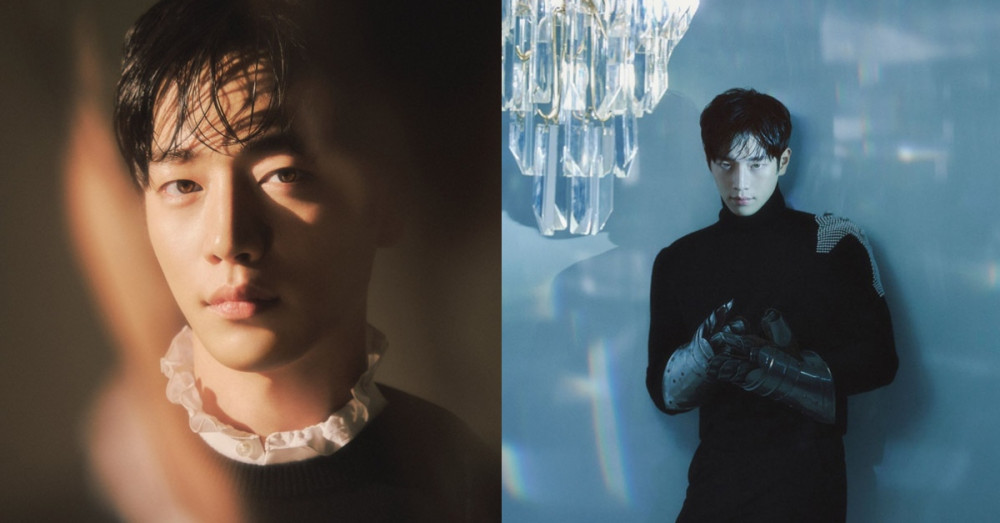 Actor Seo Kang Jun's pre-enlistment pictorial with 'Elle' magazine was revealed.
Prior to his enlistment for mandatory military service which took place back on November 23, Seo Kang Jun took part in a charismatic pictorial for the December issue of 'Elle'.

During his interview, Seo Kang Jun discussed his various projects this year, including his upcoming Disney+ original series 'Greed' and TVING-original film 'Happy New Year'. Seo Kang Jun stated, "For both projects, I started filming them in early May. It would have been nice to quickly see the end product and be with you when my projects are revealed, but it's a little bit unfortunate that I cannot do that."
When asked what kind of person he thinks he became in comparison to his early debut days, Seo Kang Jun answered, "The biggest change is that the filming set that used to be the object of my fear has improved a lot. The flexible nature of the field that sometimes changes what I have prepared is now a lot more comfortable. Now, the filming set is a place where I can enjoy myself."

Check out previews of Seo Kang Jun for 'Elle', below.