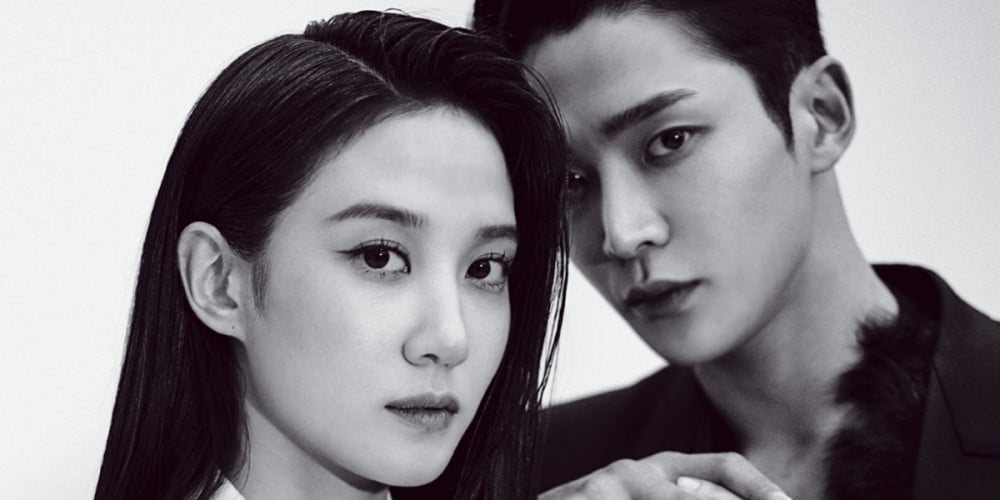 Co-stars of the currently airing KBS2 drama series 'The King's Affection', Park Eun Bin and SF9's Rowoon, displayed their chic, modern charms for the November issue of 'W Korea'.
For this pictorial, the two co-stars captivated readers with luxurious, high-fashion styles, showing a completely contrasting image from their historical drama 'The King's Affection'. During their couple interview, Park Eun Bin and Rowoon were asked if they watched each other's past productions.
First, Rowoon revealed that he has watched most of Park Eun Bin's past works. He said, "I really enjoyed 'Do You Like Brahms?'. There was one scene in that series where [Park Eun Bin] looked like she was about to burst into tears any minute, but she suppressed it and read her line, 'I like you'. When I met her in person, I asked her about that scene. How did she do that? Was that written in the script? (Laughter). I saw her uploading a video of her practicing the violin on Instagram too. I thought that she was an actress who is really passionate about her work, and I thought I would get to learn a lot from her."
On the other hand, when asked if she watched Rowoon in JTBC's 'She Would Never Know', Park Eun Bin jokingly replied, "I watched it when I was in Jeju filming for 'Witch 2'. If I were home, I would be so busy I wouldn't have time to watch it, but when I was in Jeju, I felt like I was exiled from civilization. I had nothing to do, so I just turned the TV on. That was when I binge watched 'She Would Never Know'."
Park Eun Bin then added on, "I went, 'So that's the guy I'm gonna work with,' and also thought, 'He knows how to portray these scenes well,' so I was relieved to know what I was going into."
Meanwhile, KBS2's ongoing Mon-Tues drama series 'The King's Affection', starring Park Eun Bin and Rowoon, airs every week at 9:30 PM KST.