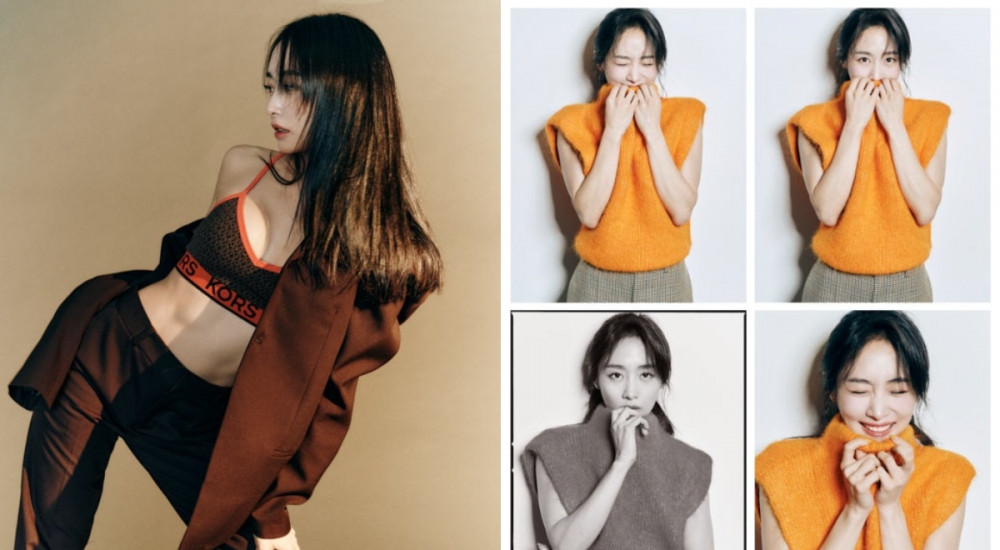 Former KARA member Nicole participated in a pictorial with 'International bnt', showing various charms.

After a 5-year-long haitus, Nicole is now ready to begin actively promoting again under her new agency, FRCNC. She marked her return with a pictorial with 'International bnt', where she perfectly pulled off three different concepts. Notably, Nicole proved her title as the 'queen of self-management' with her strong, toned body despite her long hiatus.
In the first concept, Nicole smiles brightly in her orange knit shirt, where her shy and happy personality is more transparent. In the second concept, Nicole utilizes different textures and patterns for her 'preppy' look that is also perfect for the fall season. In her third concept, Nicole wears a sports bra with a blazer, channeling her sexy and charismatic side.
Nicole also sat down for an interview, where she reminisced about her KARA days. In particular, Nicole picked KARA's "Mister" as the song that she has the most affection for. Nicole revealed, "Even when I hear it now, it doesn't feel like a song from long time ago. When younger people say that they don't know the song, if they hear the chorus part, there are those who go 'Oh~ this song~'. To that extent, it is a precious song that received love from many people."
When asked if she and the other former KARA members have interests in reuniting on stage again, Nicole replied, "I definitely do. But I think we still do need a little bit more time. When the timing is right for the other members, I think we can show you something great."