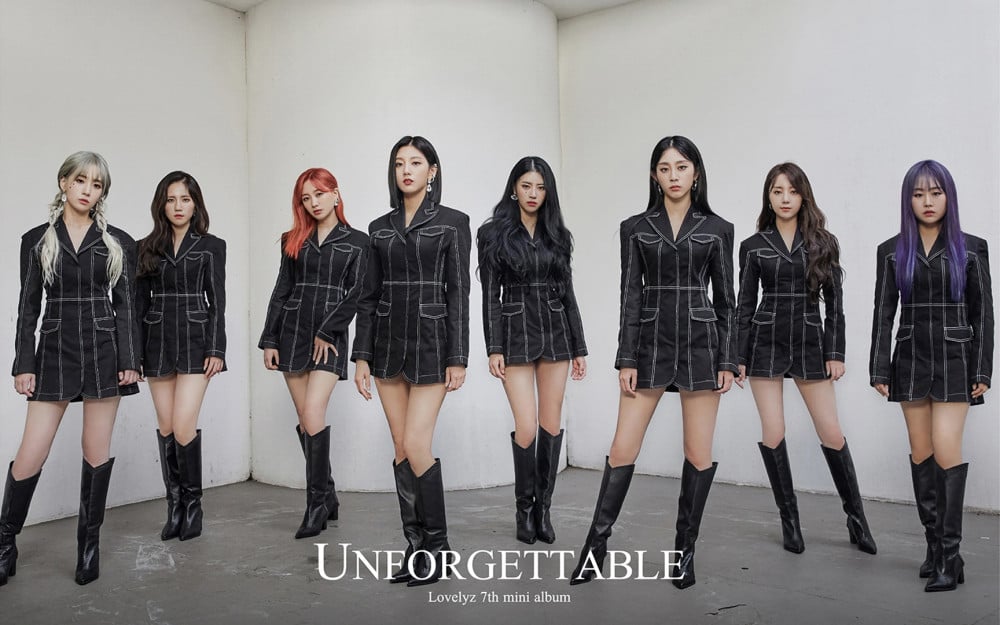 Recently, there have been rumors spreading that the girl group Lovelyz is disbanding.

According to reports on October 15, the Woollim Entertainment girl group has been in the process of disbandment since this past July. Only a few of the Lovelyz members are allegedly seeking to renew their contracts with the label, but negotiations are said to be ongoing.

The members' contracts are expected to expire in November, and fans are also noticing the Lovelyz members have been more active in solo activities. As previously reported, Lovelyz' Seo Ji Soo told fans the group has been asking for a comeback, but she later apologized for her statements. This raised more questions as to whether the girl group will be staying together or not.
In fact, the last album that Lovelyz released was their 7th mini-album, 'Unforgettable,' which was released in September of last year. Lovelyz has been releasing albums and songs every five to six months but took them a year and four months from their sixth mini-album to the seventh one.
Now, fans are unsure if they would be able to see the girl group as a whole. Fans and netizens gathered in an online community to discuss this matter. Netizens commented, "Woollim is at it again," "I don't know if Lovelyz will renew the contract or not," "I am an INFINITE fan and Lovelyz is in the same situation as them," "This is so sad," "I only feel so bad for the fans," "Woollim is doing this again? omg," "Woollim is being Woollim again," and "I feel girl groups don't really renew contracts."