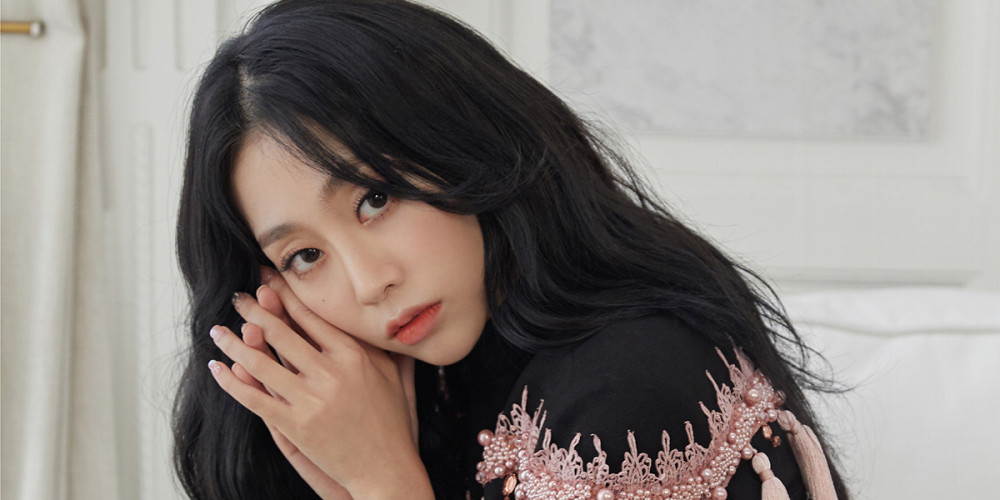 On October 12, Lovelyz member Seo Ji Soo held a voice-only 'V Live' broadcast, where she chatted with fans casually.
However, the casual chat soon took a more sorrowful tone. First, Seo Ji Soo mentioned that she recently finished filming a personal v-log, saying, "Since it's been so long since you all have had a chance to see us, I wanted to show you something. So I filmed a v-log. But there are so few people working in the editing department, that I don't know when it will be uploaded. Probably by the time you all forget that I even mentioned this."
In response to fans' comments asking why Lovelyz have not had a comeback in such a long time, Seo Ji Soo cautiously began, "When will I be able to see you. It's disappointing." She continued, "We have tried all we can. We told them that we wanted to release an album. It's not that we did not tell them such and such things that we wanted. We did not hold back. This is our lives we are talking about, and to just waste so much of our lives like this is frustrating and we feel sorry to our fans."
Seo Ji Soo also added on, "I just want you all to know that we aren't just waiting around without taking action. I know that you are having a hard time. It must be frustrating, but right now, it's not a situation where we can speak up too frankly."
Meanwhile, earlier this month, Lovelyz member Jin also shared a cryptic message on her Instagram. She wrote, "These days, I forget my profession. If you just look at my Instagram, I'm a food vlogger." The post has since been deleted from Jin's account.
The last time Lovelyz promoted with a new album was in September of last year, with their 7th mini album 'Unforgettable'. It's also notable to note that Lovelyz, who debuted in November of 2014, will be facing contract renewals next month.