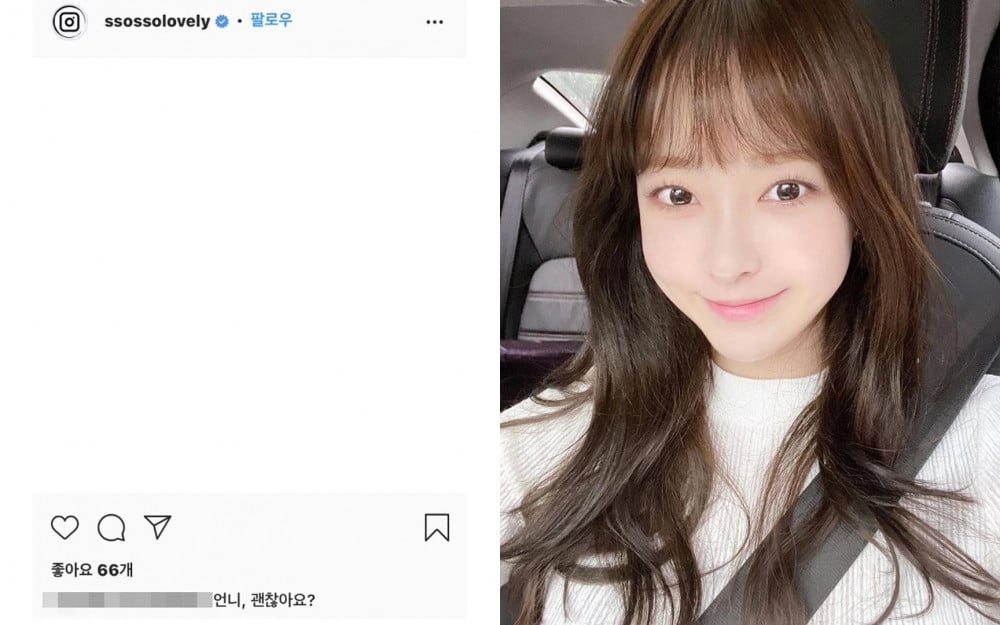 Former After School member Soyoung is worrying fans with her social media post.
Starting on October 26, Soyoung's Instagram has been filled with dozens of posts of blank white photos. There were no explanations or captions that were added to these white images.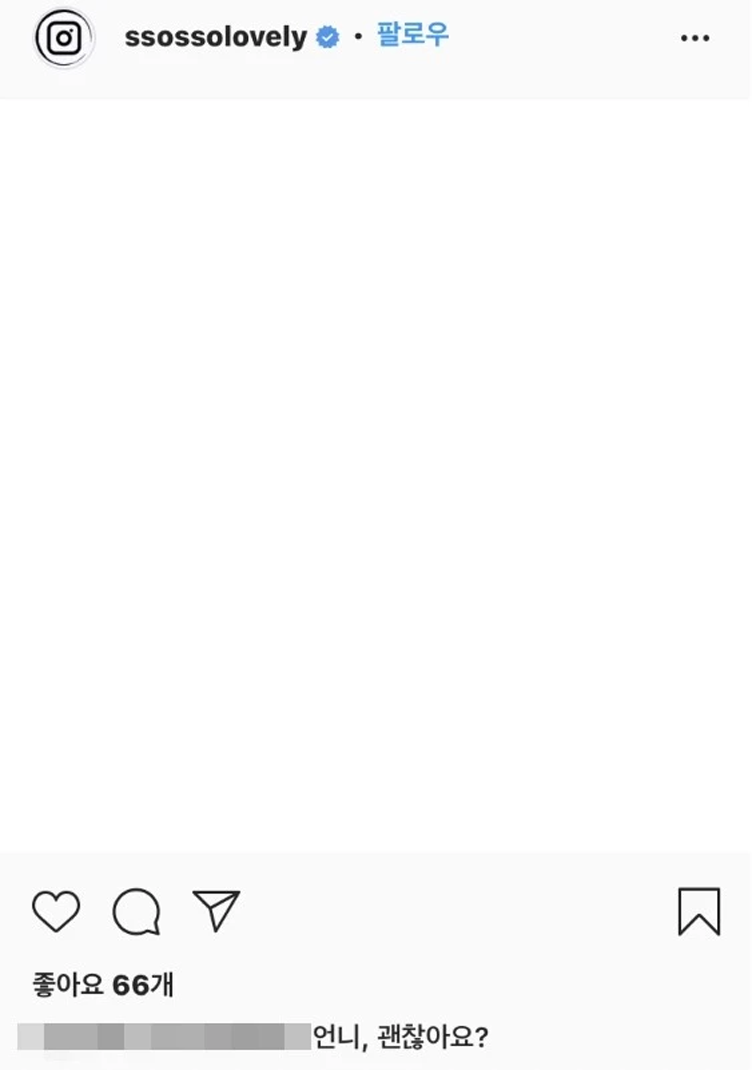 Before these posts, she would post ordinary photos of selfies and her daily life, but many fans became worried with the sudden posts that had nothing except blank white.
In particular, many fans are worried as Soyoung recently had to say goodbye to her pet dog that she raised for over 12 years. Many fans left comments asking whether she was doing alright as they commented, "Are you okay?" "I'm worried that something might have happened," "I hope her Instagram was just hacked," and "I hope nothing bad happened."

However, as of October 27, Soyoung's Instagram account has been deleted.