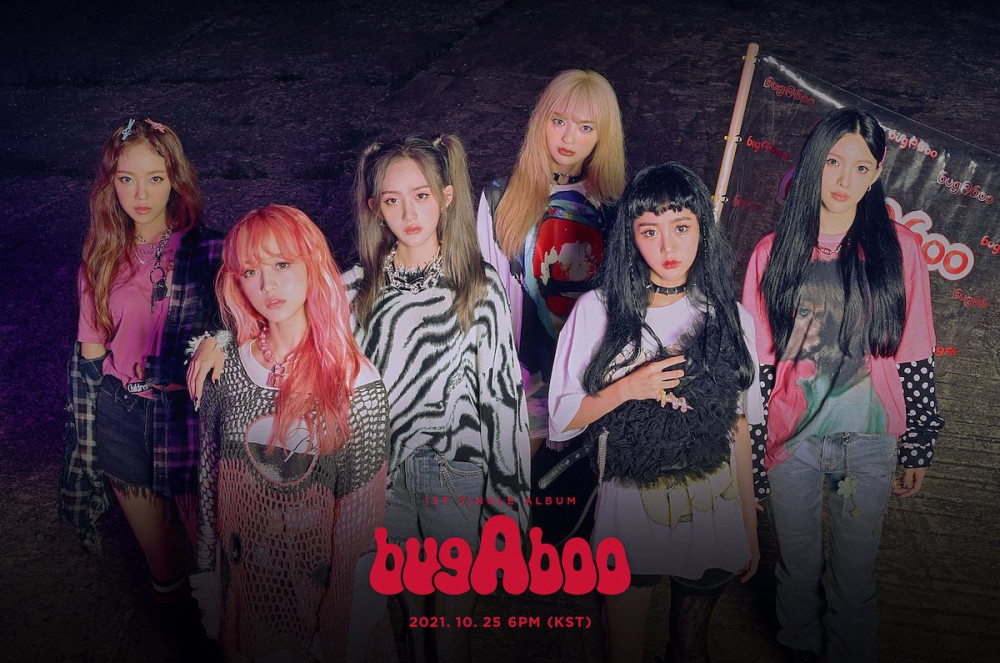 The bugAboo girls have convened after dark for a secretive meeting only they know about.
Debuting later this month on October 25 at 6 PM KST, bugAboo plan to captivate global music fans with their unique Halloween-themed debut concept. So far, teaser images for the group's self-titled 1st single album 'bugAboo' have gone from youthful and spunky, to mysterious and somewhat chilling, just in time for Halloween.
Check out bugAboo's debut group concept photos above and below, while you wait for more details on the team's sound, storyline, etc.