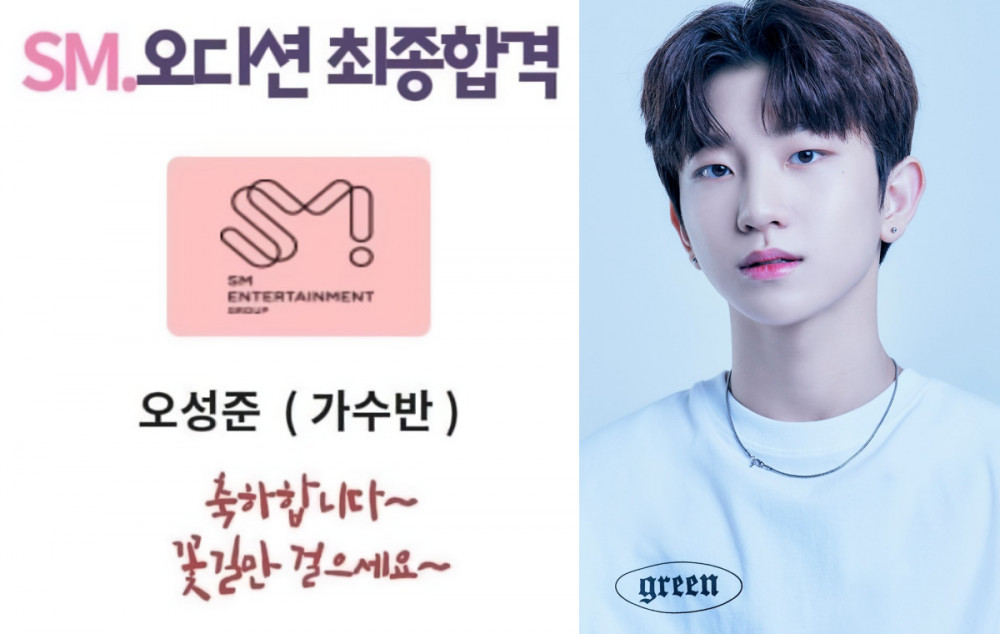 A possible member of P NATION's upcoming boy group has caused a buzz for a pretty impressive reason!
On September 12 KST, a Korean idol news online community created a post that read "The trainee who chose Psy's agency even though he passed SM's audition – 'Loud' P NATION debut group Oh Sung Jun (05-liner), an all-rounder with talents in dance and singing." Included in the post were Oh Sung Jun's official profile photos as a P NATION trainee, as well as an announcement poster congratulating him for passing the final stage of SM Entertainment's singer auditions.
According to the post, Oh Sung Jun passed the final auditions for P NATION and SM Entertainment, but ended up signing an official contract with P NATION back on May 4 of this year. He allegedly received love calls from other agencies as well due to his wide range of abilities and talents.
Netizens were both impressed and envious of the trainee, as well as commenting on his visuals, stating, "He resembles Seventeen's Dino a little," "I'm looking forward to his future," "Wow, scary... 05-liner?!," and "He's really awesome."
Others went back and forth over whether choosing P NATION over SM Entertainment was a good decision, with some discussing whether or not he would have ended up debuting in NCT.
Meanwhile, P NATION has released new profile photos of all ten members in the debut team for their upcoming boy group, which can be seen here.
Stay tuned for more news on P NATION's upcoming boy group, and let us know: If you had to choose between P NATION or SM Entertainment, which one would you pick?