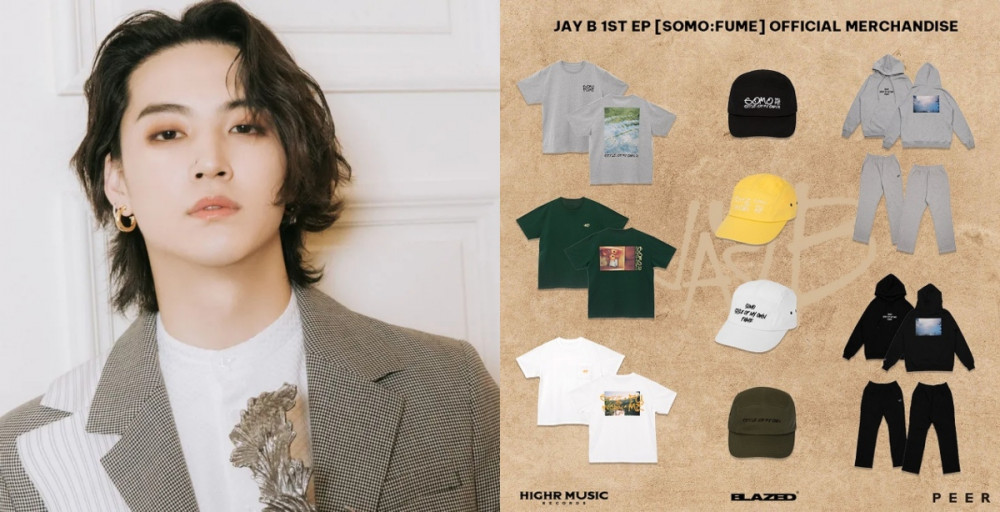 Jay B will be opening up a pop-up store as a special event for his fans.

Starting on October 1 through October 14, Jay B will be holding an offline pop-up store in Seoul. At this pop-up store, there will be hoodies, sweatpants, T-shirts, and other merchandise goods on sale for purchase. The merchandise goods were designed using the photos personally taken by Jay B, garnering a lot of attention. The designed caps and T-shirts were previously made available for pre-order sales online, and will also be available at the pop-up store much to the delight of many fans.

A special 'Eco bag DIY event' will be held in the pop-up store on October 1 through October 3, where 100 fans will be able to design their own T-shirts or eco bags. There will also be a special event where two groups of visitors will be divided based on whether they made purchases at the pop-up store between October 1 through October 7, or October 8 through October 14. Out of these groups, five signed CDs and 10 signed caps will be gifted to lucky fans.

Online pre-orders for Jay B's merchandise goods, which was first made available on August 31, have been extremely popular to the point of causing traffic on the website. Further, the orders made far exceeded past the maximum limit of supplies, even after the dates for pre-orders were extended. With this, Jay B proved his immense popularity as a solo artist.