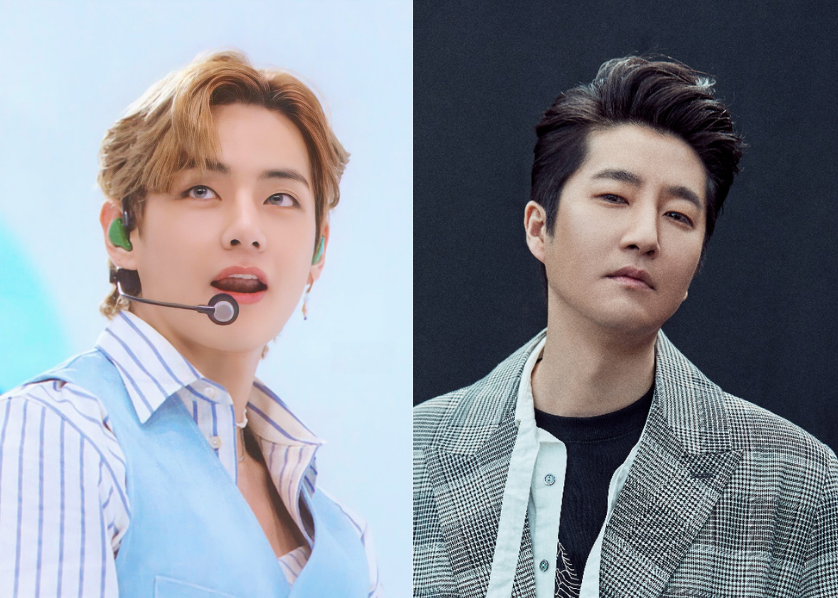 Athletes and celebrities in Korea are often jokingly asked who they consider their rivals to which they give fun answers.

DJ Tukutz, a member of the Korean alternative hip-hop group Epik High, recently guested on the talk show MBC Radio Star. He was asked about his rivalry with BIGBANG's G-Dragon, to which he denied, and jokingly declared Kim Taehyung, aka V, as his rival instead.
Full translation:


Yoo Se-yoon: Per the reports of the Epik High members, Tukutz, surprisingly, considers G-Dragon as his rival.
Tukutz: Really, (they're saying) nonsense. It doesn't make sense.
Kim Kook-jin: Then let's ask, who does Tukutz consider his rival to be?
Tukutz: Their real name?
Yoo Se-yoon: Wouldn't it be okay?
Tukutz: There isn't anyone that has the same (DJ) position as me. It doesn't make sense for me to go 'V, I consider BTS V as my rival' right?
Kim Gu-ra: But, why are you naming people that could cause a misunderstanding?
Ahh Young-mi: This is the kind of thing that will make headlines in articles.
Tukutz: Let's go with V then!
Ahh Young-mi: (imitating the news headlines) 'Tukutz, "V is my rival"'
Tukutz: No matter what others say, V is my rival.



After the talk show, DJ Tukutz went on to Twitter to quote V's photo from the Louis Vuitton fashion and officially declare him as his rival.

While Epik High's Tablo later posted a pic of DJ Tukutz and his new rival V.


Kim Taehyung continues to receive love and attention from many Korean celebrities be it for his admirable personality or his many talents.