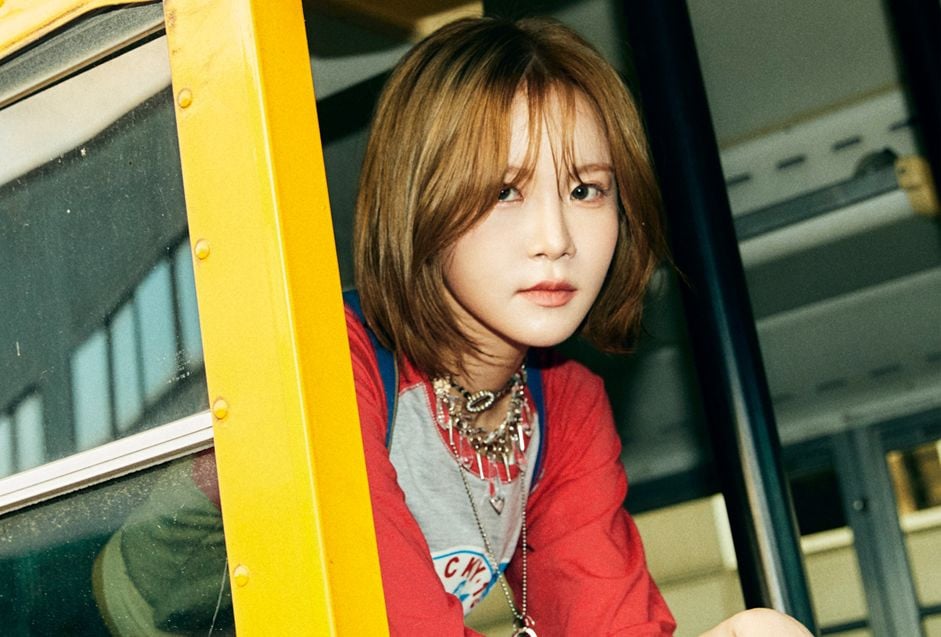 HOT ISSUE has now revealed new individual teasers of Mayna for the upcoming 2nd single album, 'ICONS. '
The 1st photo features her in a sporty-purple outfit next to a truck sitting on a box of Pepsi-Cola soda, and the 2nd photo shows her in a bus wearing a gray baseball shirt with red sleeves, a black covering on her right arm, and shiny necklaces. Overall, she looks chic and fresh!
The film shows an up-close shot of her. Her charisma shines through in the film and you can hear a snippet of the title track, 'ICONS,' in the film as well.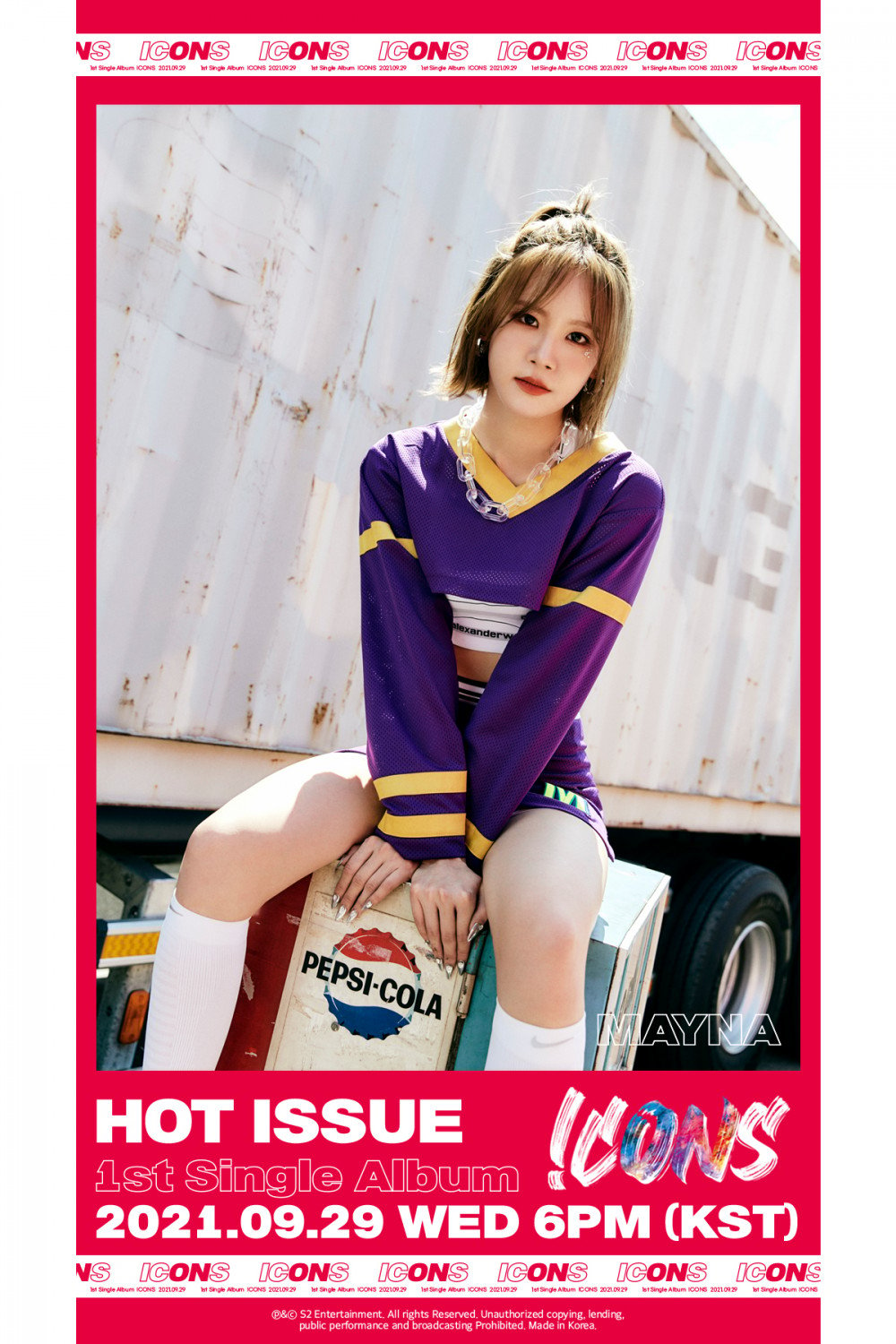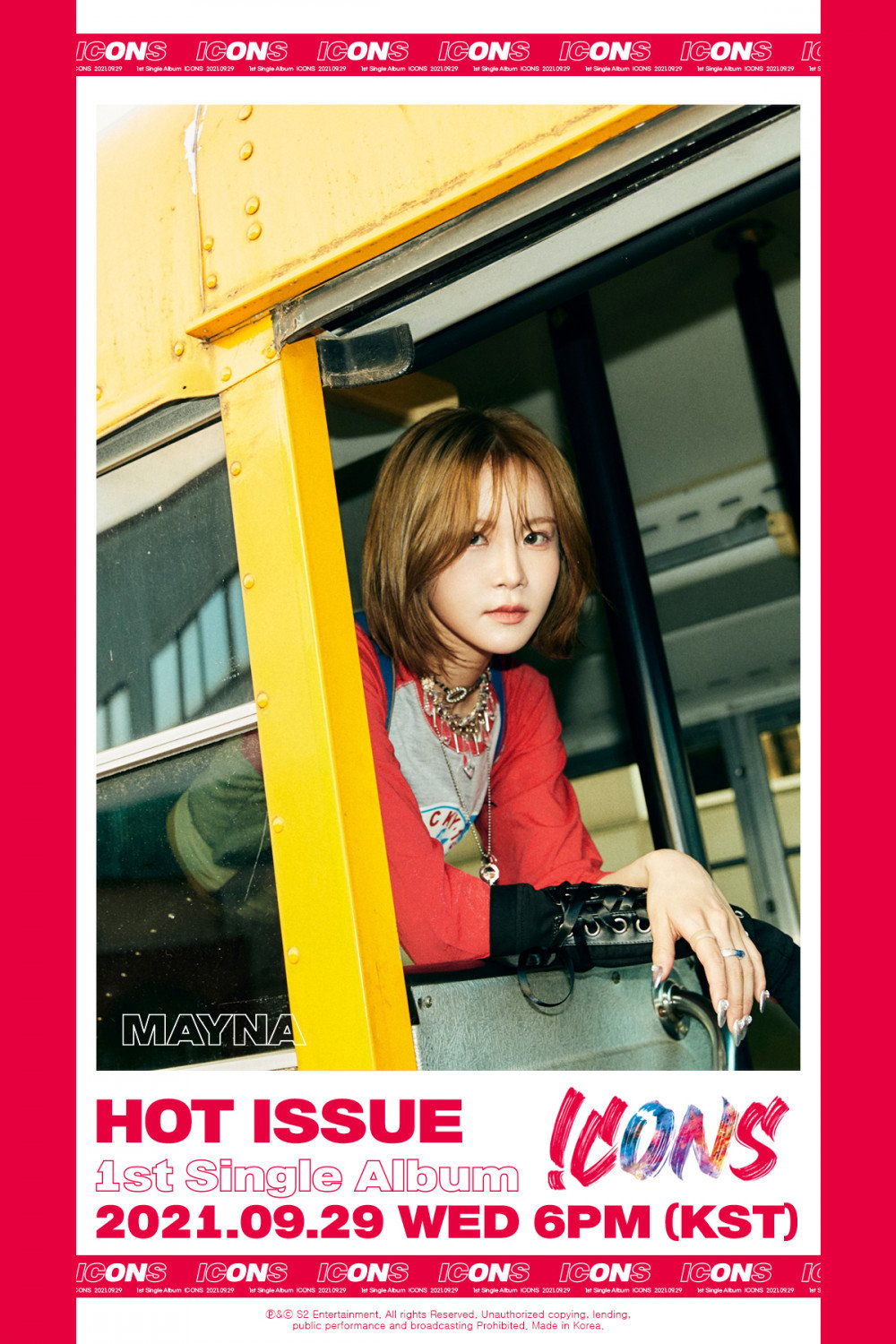 'ICONS' is set to release on September 29th. Stay tuned!