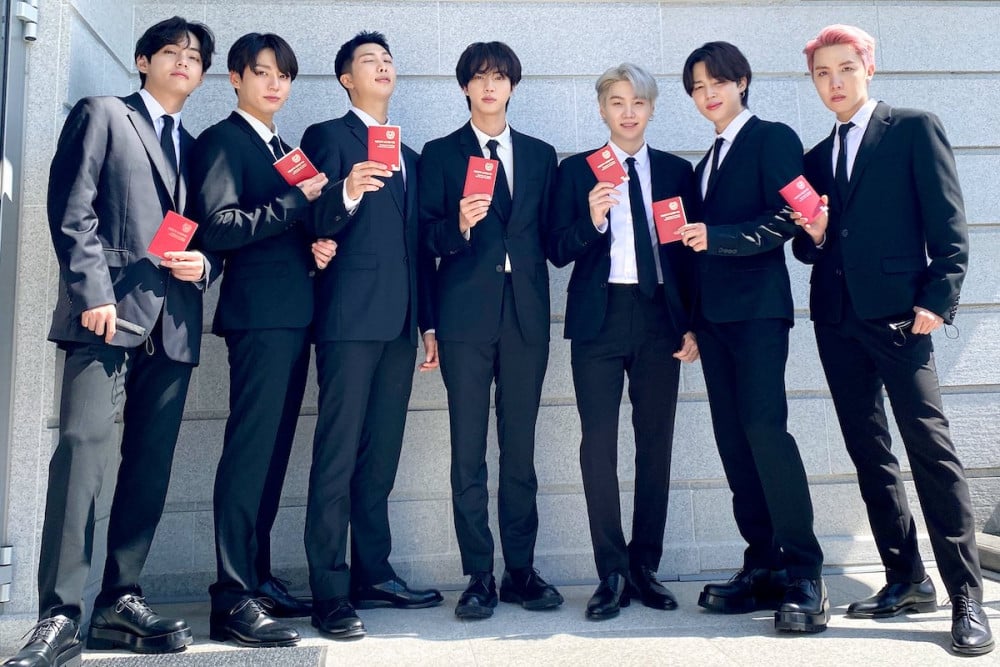 On the morning of September 14 at 11:30 AM KST, all seven members of BTS accompanied South Korea's president Moon Jae In for a certificate awarding ceremony, held at the Blue House in Seoul.
Back in July of this year, president Moon Jae In announced his decision to appoint BTS as Special Presidential Envoys for Future Generation & Culture. Today, the BTS members greeted the press for the formal appointment ceremony, where president Moon handed each of the members their certificates, as well as Republic of Korea diplomatic passports, and Blue House fountain pens.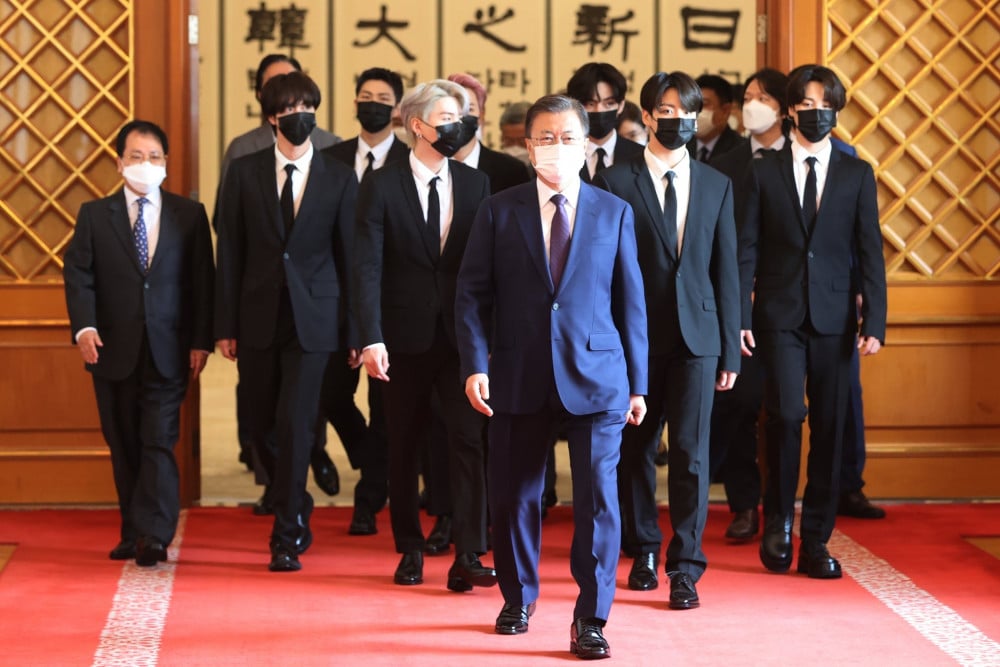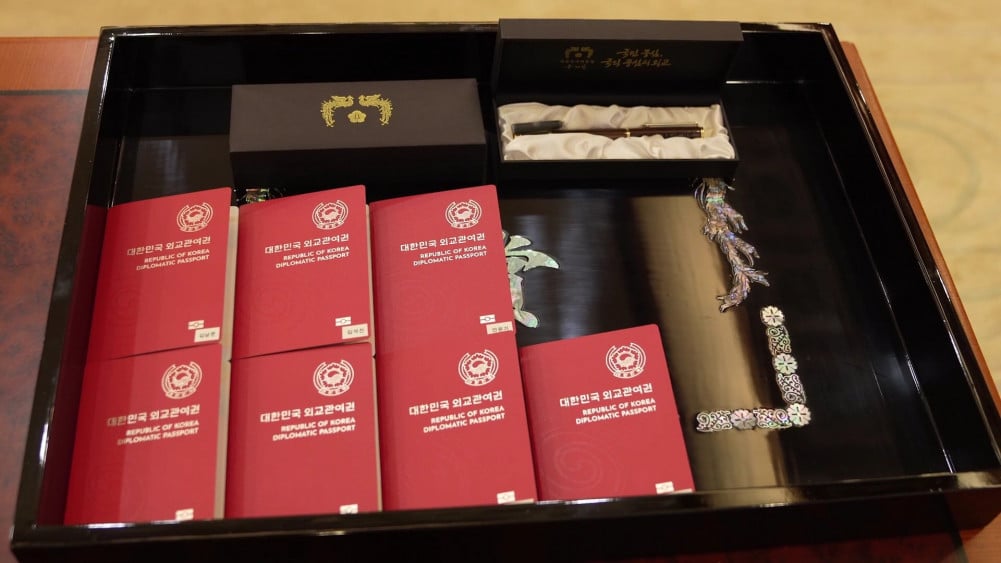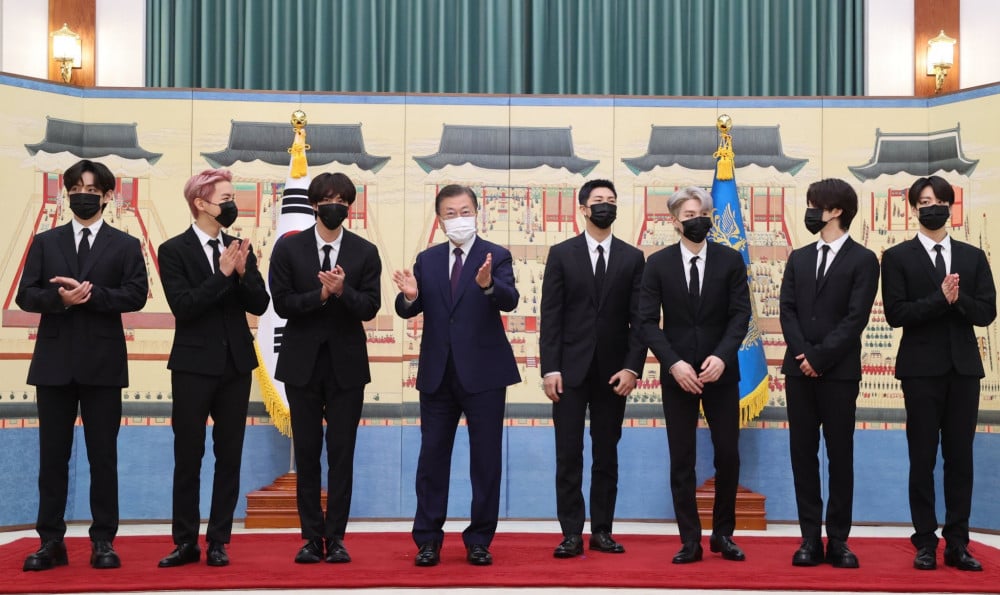 BTS are scheduled to accompany president Moon Jae In as his diplomatic envoys for a trip to the United States from this September 19-23. During this trip, BTS will be attending the 76th United Nations General Assembly as honorary speakers, delivering a message of hope to youths around the world.
In addition, BTS will be speaking and performing during the United Nations-led 'SDG Moment 2021' event, taking place on September 20.