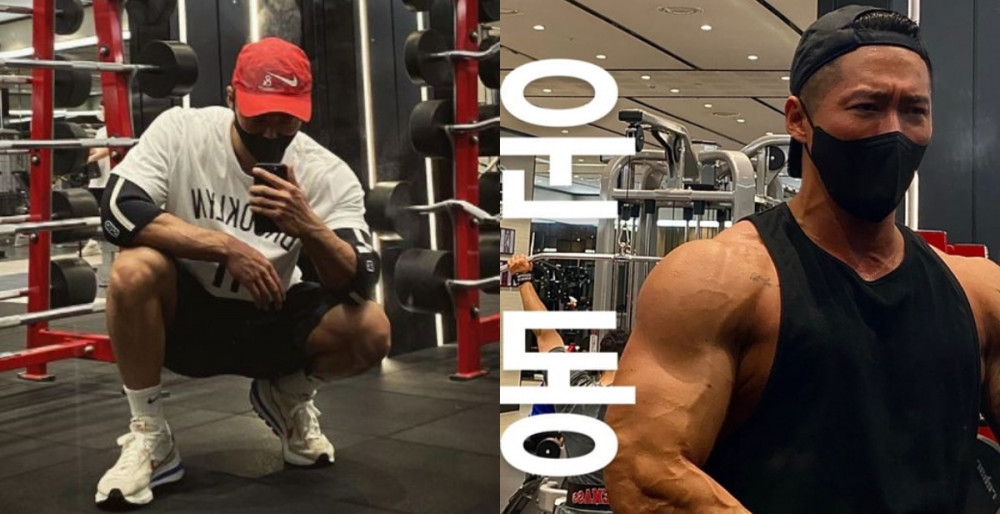 Actor Nam Goong Min, who is currently starring in the MBC drama 'The Veil', became unexpectedly embroiled in a steroid use controversy, but the actor took to his personal Instagram to nonchalantly shut down the rumors.
On September 20, Nam Goong Min posted a photo of himself at the gym on his personal Instagram with the short caption, "Today, again". In the photo, Nam Goong Min is wearing a cap down to his eyes while taking a selfie at the gym. The photo shows his strong, bulked up physique. Netizens commented, "As expected of Nam Goong Min hyung who exudes masculinity", "How hard must he have worked out", "His muscles are amazing", "Even as a guy, I think he's really cool", and more positive responses.
Earlier, the YouTube channel 'Korea Fitness HellchangTV' uploaded a video titled 'Nam Goong Min's body that is currently a hot topic of discussion. And roider controversy?'. The YouTubers, known as professionals from the health/fitness business, had a conversation about actor Nam Goong Min's bulked up body shown in the MBC drama 'The Veil'. They also mentioned the steroid use controversy surrounding the actor. Because Nam Goong Min was known for his slim and sharp physique prior to his filming for 'The Veil', rumors of his steroid use began to circulate the internet. The fitness YouTubers dismissed the controversy and admitted that Nam Goong Min's body was one made from consistent exercise and a strict body building diet. After the posted YouTube video and the broadcast of 'The Veil', Nam Goong Min's name ranked high on various portal sites and a lot of attention was placed on his physique transformation. However, Nam Goong Min seemed to be nonchalant about all the attention and circulating rumors by casually uploading a photo of himself at the gym. He also shut down the rumors of his alleged steroid use for good by showing that he is consistently working hard at the gym.
Meanwhile, Nam Goong Min plays the role of NIS agent Han Ji Hyuk on MBC's 'The Veil', which airs every Friday and Saturday at 10PM KST.