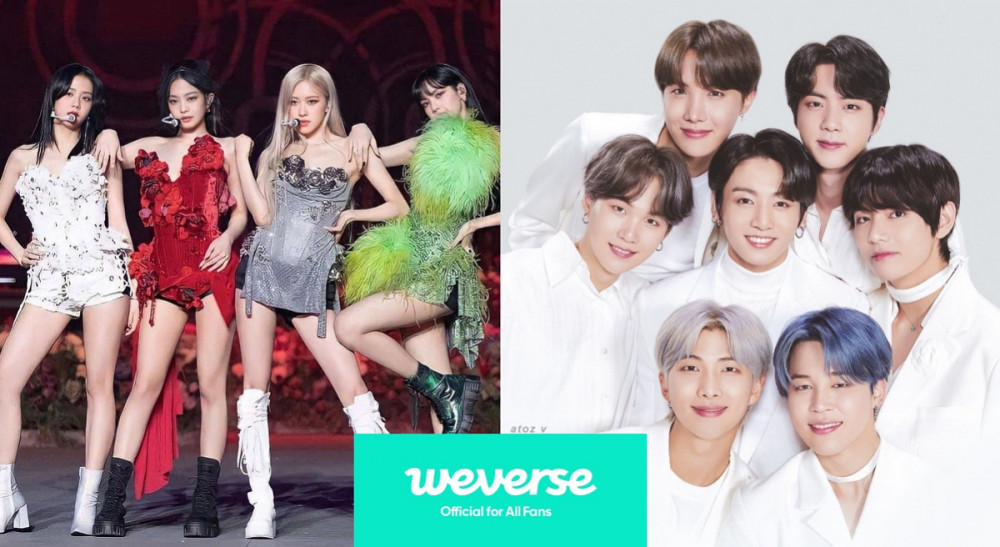 On August 2nd, BLACKPINK finally joined HYBE Label's artist-fan communication platform, Weverse. The platform is currently used by BTS, TXT, ENHYPEN, Seventeen, TREASURE, Sunmi, and more. With BLACKPINK joining the platform, many BLACKPINK fans were excited to greet them.

However, many BTS fans were left confused after they received push notifications from BLACKPINK, despite never joining BLACKPINK's community platform. Weverse allows fans to receive notifications from only the bands they chose to join, but a service error in Weverse caused many non-fans to also receive notifications from BLACKPINK. Thus, many BTS fans took to Twitter to express their confusions.

Weverse soon issued an apology for the error in push notifications that occurred on August 2nd, between 12:00PM and 12:48PM. Weverse's official apology stated the following:
"We apologize for Weverse community notifications error
Hello from Weverse, the official fan community.
We are deeply sorry for causing Weverse community notifications error.
On August 2, between 12:00PM and 12:48PM, an error occurred and some Weverse users who allowed the push notifications received notifications from a certain Weverse community that they did not join.
We sincerely apologize for causing inconveniences to our users due to a temporary system error.
Weverse immediately took on the task of correcting the system right after the error occurred, and the notifications system is back to normal now. We promise that we continuously correct the technical glitches and internally monitor the system.
Once again, we are deeply regretful for causing inconveniences to our Weverse users and we appreciate your understanding.
Thank you.
Official for All Fans, Weverse."