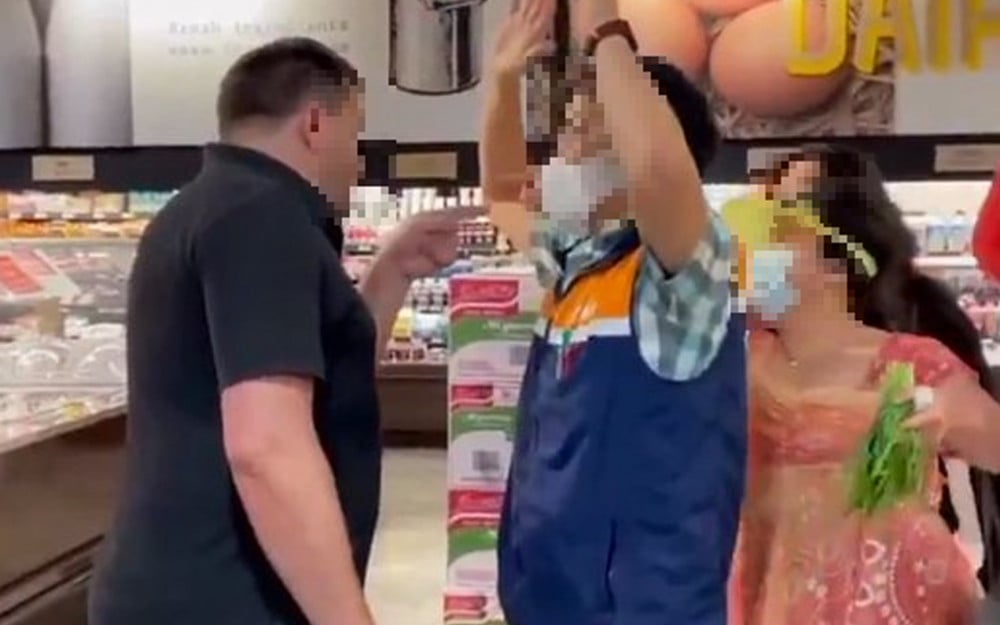 At a Korean American supermarket chain, Hmart, Korean customers and employees joined forces to scold a man who refused to wear a mask.
On August 7, Emily Tan, who was visiting an Hmart on West Huntington Drive in Arcadia, California, recorded a video of a man who refused to wear a mask and assaulted the employees when they asked him to wear one. She uploaded the video on Instagram and quickly went viral.

She explained, "The man was asked to leave the store because he was not wearing a mask but he ran over the store manager with the shopping cart and threatened to sue them. Then a group of Korean women shouted at the man to leave the store immediately."

According to the video, a man without a mask approached the group of women and made a threatening gesture. Then the manager immediately cut in front of the man and shouted, "Get away from my customers." In response, the maskless man threatened the store manager saying, "You're breaking the law," and even claimed to have been assaulted.


The group of women who were watching shouted back, "We saw you. You're the only person who isn't wearing a mask here," while one woman shouted at the white man, "Don't fight, don't fight."

The person who posted the video explained, "This man was blaming innocent people but I didn't expect every ahjummas (middle-aged woman) in the store to stand up against the man."

The video spread to other social media platforms such as Twitter through 'angryasianman' and exceeded 2 million views in just a day. The netizens living in the U.S. commented, "In the Korean mart where I live, everyone wears a mask," "The employees and the customers were awesome," and "The ahjumma holding the green onions is the best."