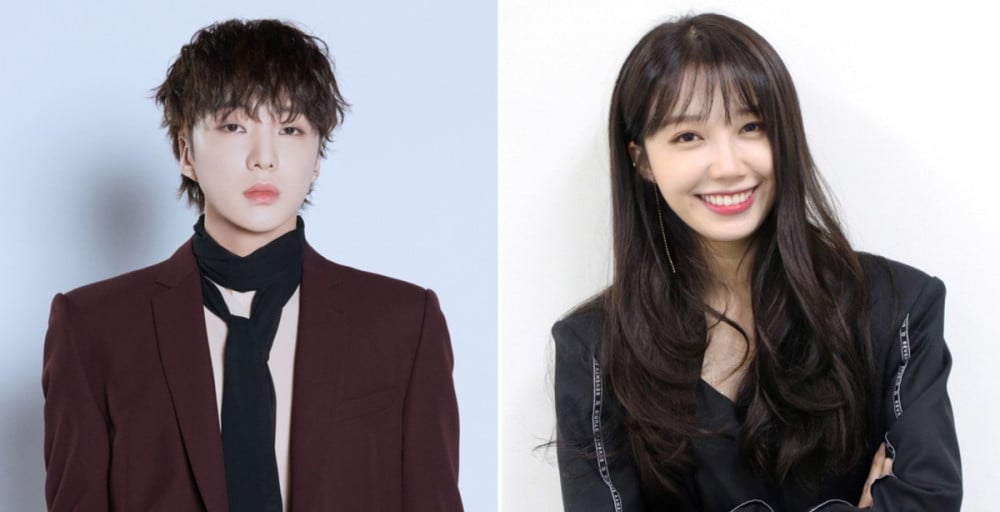 A Pink's Eunji has taken back saying she has no celebrity friends with WINNER's Kang Seung Yoon.

Eunji previously expressed that contrary to what people may think, she has no celebrity friends, and on the July 15th episode of 'Jung Eun Ji's Music Plaza', Kang Seung Yoon confronted her on the matter.

The Instagram for 'Jung Eun Ji's Music Plaza' shared the photos below along with the message, "Real friend. My friend came to hang out. Wow, the real thing is here! A celebrity friend is here!" On the radio show, Kang Seung Yoon said, "Two days ago, I saw a very shocking article and came here to argue. You said you don't have any celebrity friends."

Eunji explained, "There was an article, and I got a lot of calls from my friends around me. I said 'nearly,' but the word 'nearly' was omitted. Also, the definition of a friend was that you meet and talk to them often," and the WINNER member responded, "We don't get to see each other that often."

Kang Seung Yoon added, "To be honest, I didn't plan to appear as a guest. I only came to greet you during the commercial break, but I ended up guesting. I'll make sure to set a date next time."