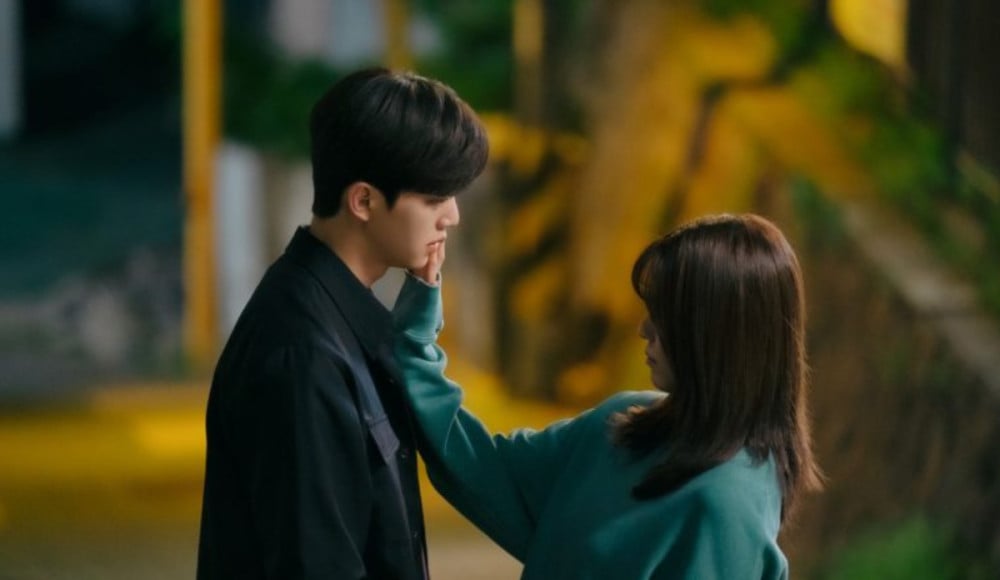 New still cuts of JTBC drama 'Nevertheless' were released, making many anticipate an impactful moment that will occur to Han So Hwee and Song Kang.

In the newly released still cuts of the upcoming episode, Han So Hwee faces a police car parked in front of her house. This made many viewers curious as to what will happen to Park Jae Un (played by Song Kang) and Yoo Na Bi (played by Han So Hwee).

In the previous episode, Yoo Na Bi and Park Jae Un shared a heart-fluttering kiss scene. However, there is a sudden change in environment seen in the still cuts of the upcoming episode, where paramedics and police cars are dispatched by Yoo Na Bi's house. In particular, Park Jae Un is seen awkwardly and apologetically standing in front of the paramedic worker, with Yoo Na Bi slightly bowing her head down next to him.

One can also expect the relationship between Yoo Na Bi and Park Jae Un to take an unexpected turn, with the introduction of new characters. The third episode of 'Nevertheless' will air on July 3rd at 11PM KST.