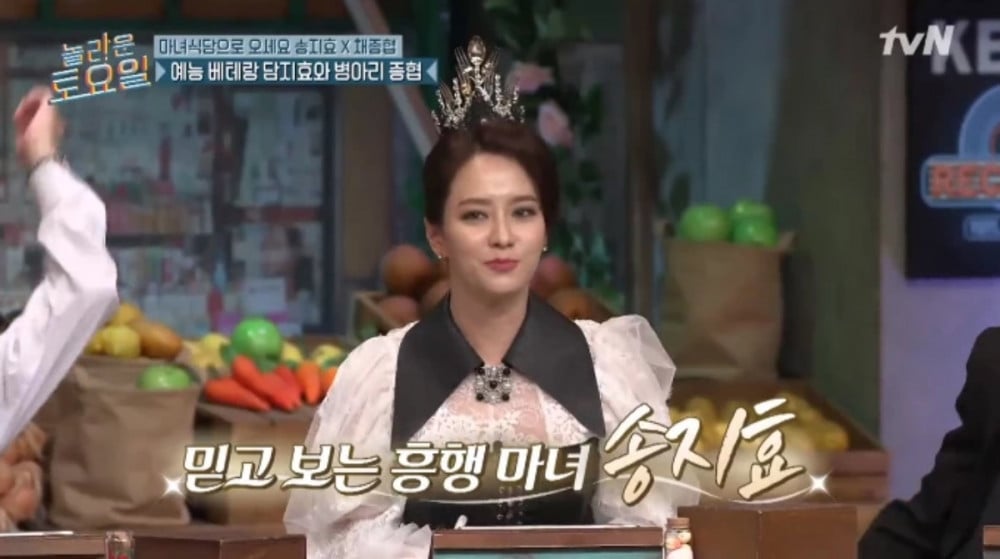 On the July 17 episode of tvN's 'Amazing Saturday,' actress Song Ji Hyo captured the attention and admiration from the MC panel with her visuals with full makeup on.
Among the MC panel was also rapper Nucksal who has been said to look like Song Ji Hyo. MC Boom started the conversation asking, "As far as I know, Nucksal is famous for resembling Song Ji Hyo, do you often hear that you resemble Nucksal?" Comedian Moon Se Yoon then looked at Song Ji Hyo and said firmly, "It's a slander," garnering laughter from the set.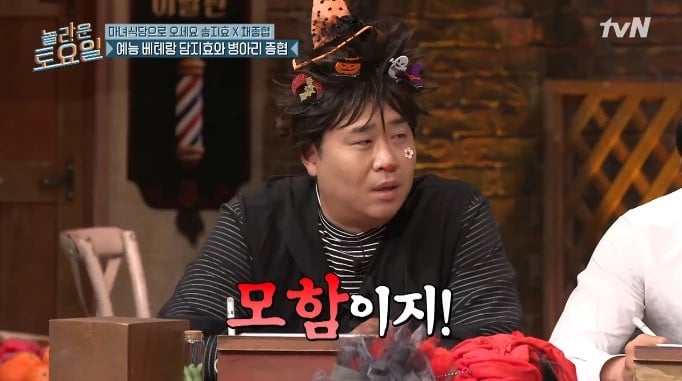 In response to this Song Ji Hyo admits that she hears people saying she looks like Nucksal a lot when she wears a hat. To which Nucksal responded saying, "Ji Hyo has became even prettier. I'm sorry people say we look alike."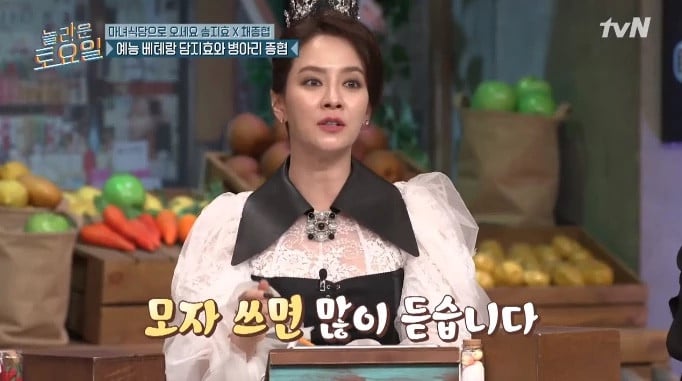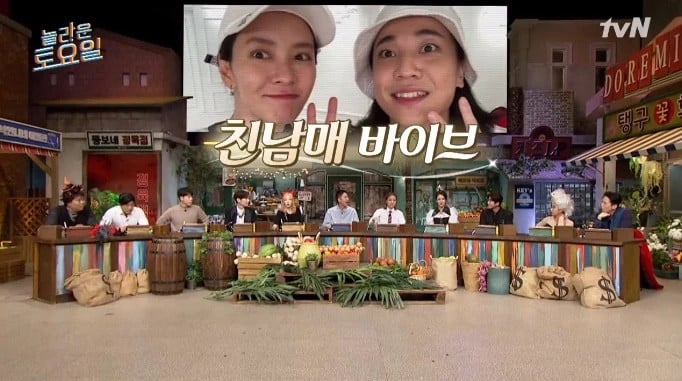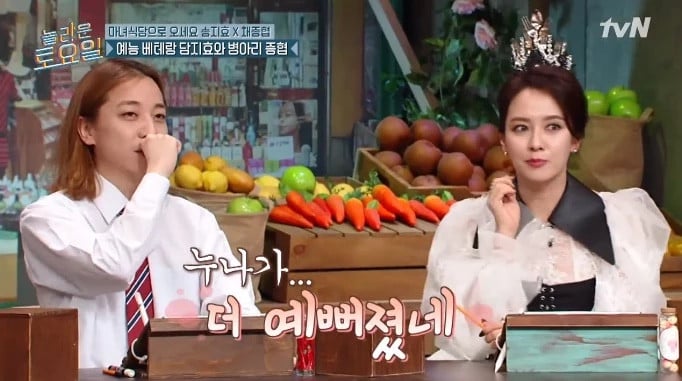 What do you think, do you think Song Ji Hyo looks like Nucksal?