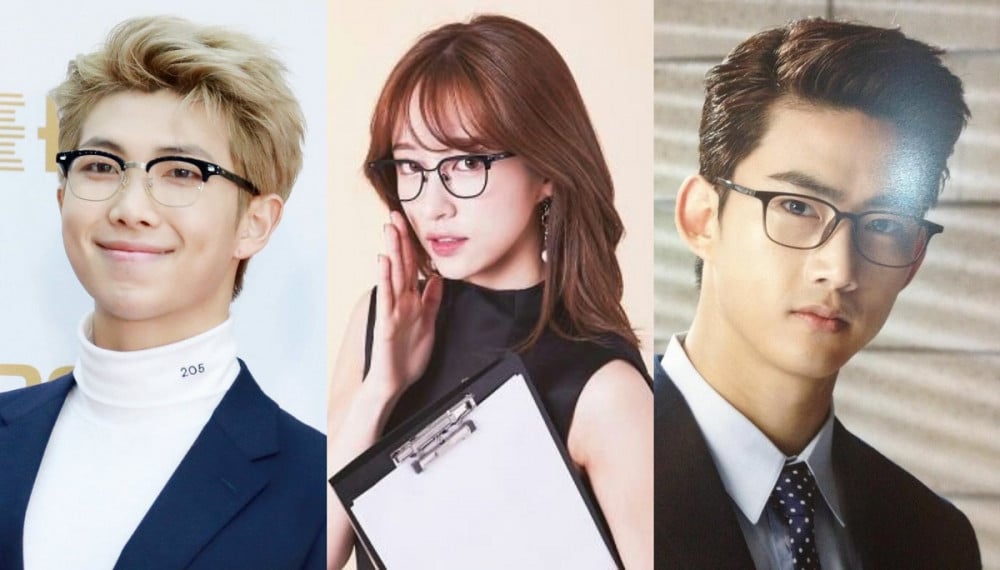 Certain idol group members have regularly gained recognition for their intelligence, and one way fans often measured their intelligence was looking at their TOEIC exam scores. The TOEIC exam has been the set standard for more than forty years, in assessing individuals' English-language skills that are necessary for the professional workplace. Employers worldwide use the TOEIC exam to determine an employee's ability to effectively communicate in English, with coworkers and clients.
On a recent online community forum, a forum user named a few idol group members who are known to have scored high on the TOEIC exam, in order of their scores. In response, many netizens expressed their awe at how these idol members would have been successful even if they had not become celebrities.
Level 1-
ZE:A's Siwan: TOEIC score of 820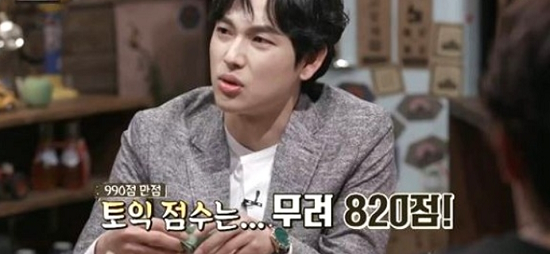 Level 2-
BTS's RM (as a middle school student): TOEIC score of 850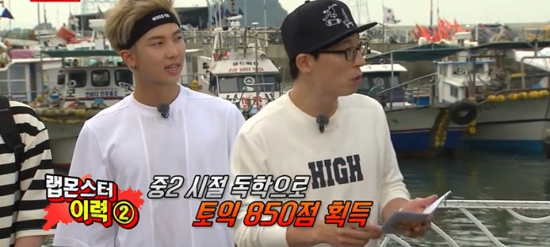 Level 3-
EXID's Hani: TOEIC score of 900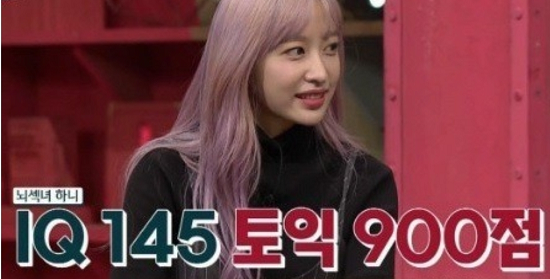 Level 4-
BTS's RM (as an adult): TOEIC score of 915
Level 5-
SF9's Inseong: TOEIC score of 935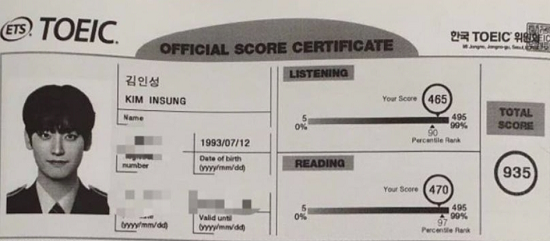 Level 6-
Day6's Young K: TOEIC score of 970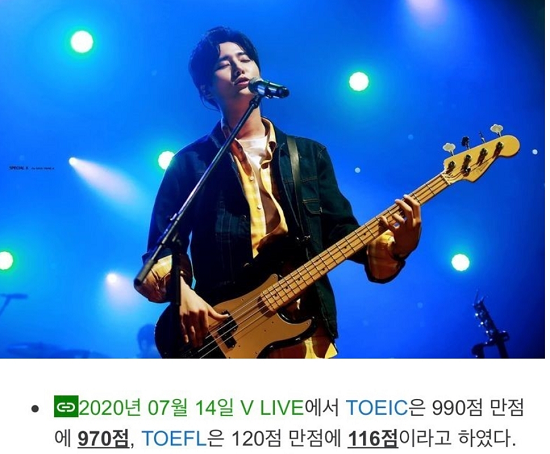 Level 7-
2PM's Taecyeon: TOEIC score of 990 (maximum score)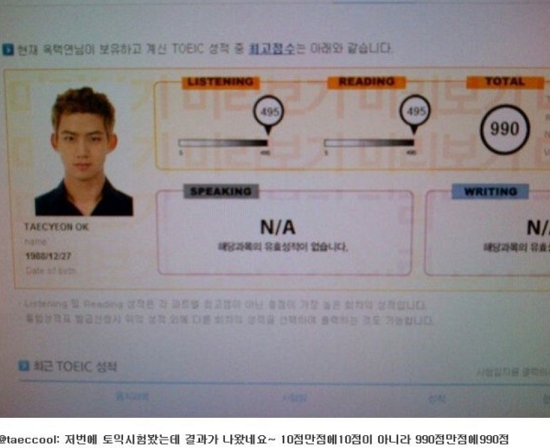 In response, many of the netizens commented:
"Young K's TOEFL score is way more shocking than his TOEIC score...116 crazyyyyy."

"Even if they didn't become celebrities, they would have lived well."

"Kim Namjoon's 850 as a middle school student is really..."

"Wow...I should live with more effort Lolll "

"What??? In middle school...850? Sigh...reality is hitting me hard."

"Ok Taecyeon received the maximum score!???? What??? Is he from abroad?"

"Wow but they are also good looking."

"Kim Younghyun is my man."

"Young K's life is like some movie."

"Inseong took the test when he was really busy doing his musical Lolll But he got 935, are you kidding me TT "

"This is triggering me to study TT "