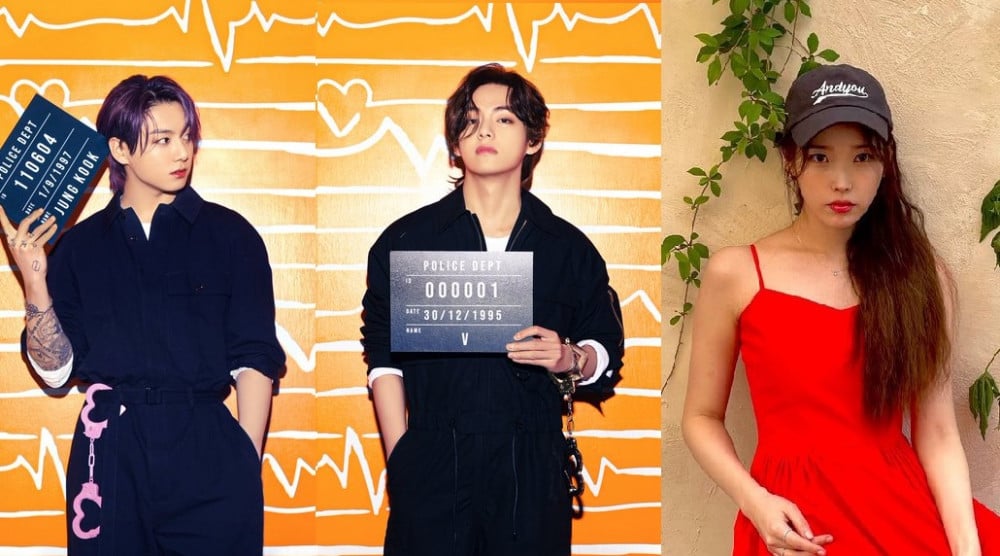 Netizens are discussing the 2021 mid-year chart containing the ranking of one hundred most-searched idols on YouTube.
On an online community forum, netizens looked at the chart containing the individual names of idols. Instead of the full group, the results were based on the individual members' names. Based on this chart, the top-ranking individual idol was BTS's Jungkook. This #1 spot was followed by V.
Surprisingly, the third place was taken by not an idol group member but by a solo singer, IU. Netizens praised the female singer for retaining the spot despite her not having a group fandom.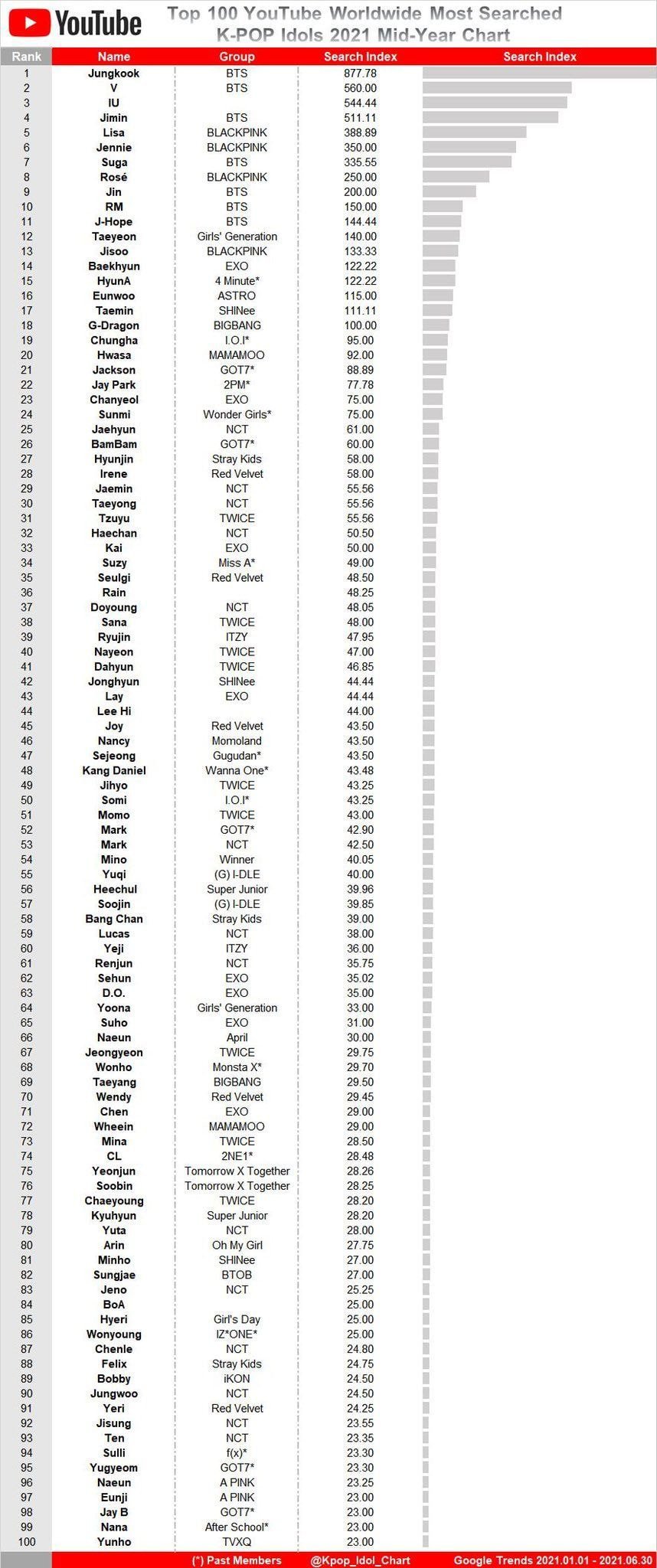 Check out some other netizen reactions below:
"IU is seriously the best....and she's a solo"
"Let's be objective about Jungkook here. Even if you're not a BTS fan, wouldn't you agree that he has so many talents enough to garner these searches on YouTube?"
"Oh yes, I love how the individual SHINee members are on there too"
"Jungkook kills!"
"Yesss, of course. BTS and BLACKPINK at the top"
"Oh wow, Cha Eun Woo?"
"IU kills"
"Cute how the Marks have been placed consecutively"
"Not surprising!"

"Don't forget Jay Park is also on this list haha"
"G-Dragon doesn't even have his own YouTube channel and yet his rank is so high"
"Looks like Stray Kids' Hyunjin is ranked highest out of all the 4th generation idols"
"Aw Wooyoung is on there, too"
"IU T_T"
Are some of your biases on the chart? Let us know which individual idols you search the most often on YouTube!