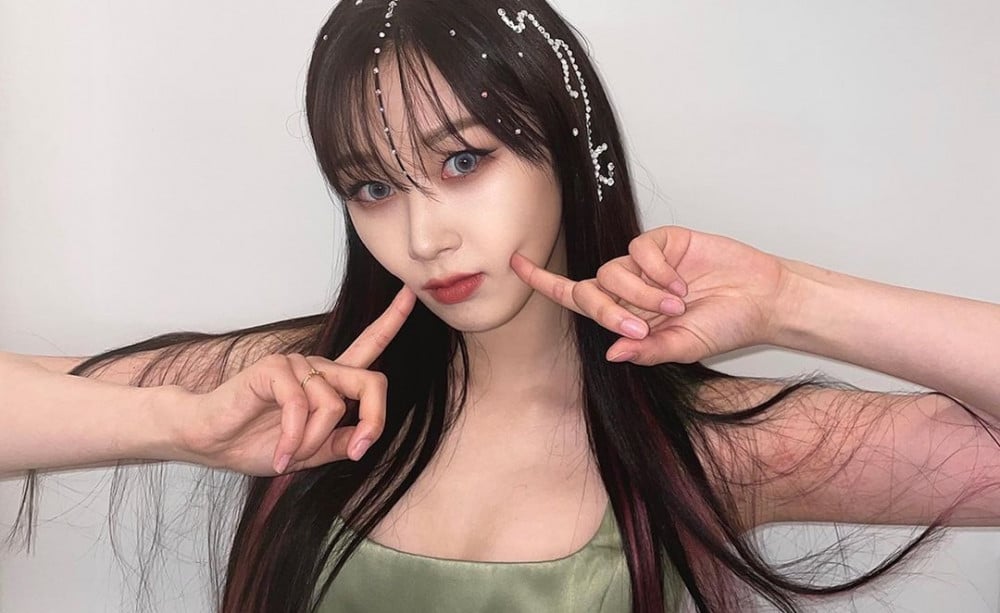 aespa's Giselle has gained attention for a special message she sent to her future self.
On an online community forum, netizens talked about a recent clip aired on the KBS program 'Addressee Unknown', in which several idols sent themselves a message to receive 10 years from now. Among the idols, which included MAMAMOO, Joy, Oh My Girl, MONSTA X, TWICE, NCT, TXT, and aespa, Giselle's unique message garnered a considerable amount of attention.
To her future self in 10 years, Giselle said: "If you're...alive...then, well done."

While relaying the message, Giselle looked straight into the camera and did a thumbs-up.

Netizens who saw this moment laughed out loud and applauded the female idol for her cool bluntness! They wrote:
"Frkn cool LOL"
"I was expecting some kind of tearjerker and was so I ready to cry when I entered this post but what is this LOLLLL"
"'That's hot'"
"I really like Giselle's personality...I feel like she is really calm"
"So cool"
"I love how she's not into presenting herself as unique and cool or anything, but that's how she really is"
"I adore her confidence"
"She's super down to earth, y'all"
"She's cute and full of charm"
Check out the full clip below!