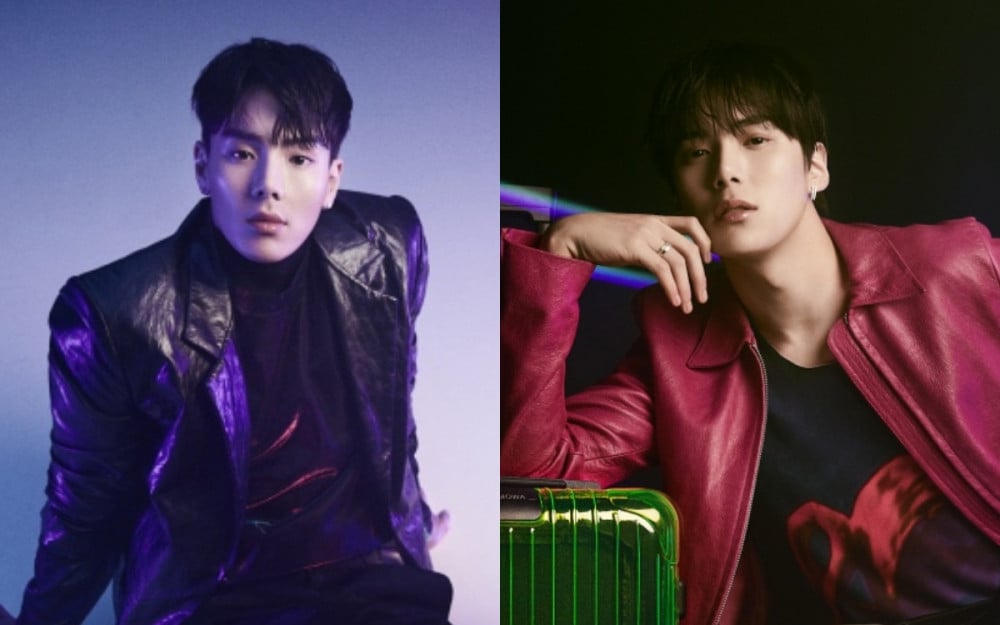 Shownu and Minhyuk are the stars of a new fashion pictorial!
The MONSTA X members have teamed up with premium luggage brand Rimowa for a new editorial for 'W Korea' magazine.
In the images, the two are seen rocking MONSTA X's 'lethal sexy' charisma as they pose in a fashion runway-like setting with various Rimowa pieces. Their featured looks create a cool yet elevated mood and include a number of suits, including an overall print one and an avant-garde three piece, as well as leather blousons.

Meanwhile, MONSTA X recently wrapped up promotions for their latest mini album 'One of a Kind,' which features the title track "Gambler." Shownu is currently preparing for military enlistment and will be going in for basic training starting on July 22.

Check out the pictorial below!