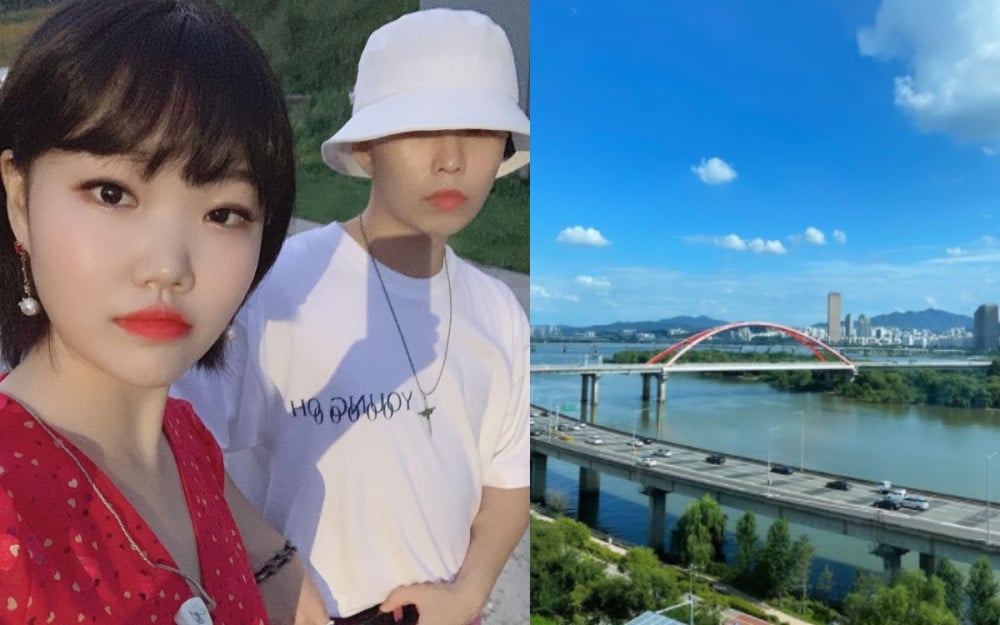 AKMU's Suhyun is a big fan of the view from her brother and groupmate Chanhyuk's luxury digs!

On July 18 KST, the singer took to her personal Instagram account to share an Instagram Story clip, writing, "My older brother's house has a gourmet view."

In the Instagram Story, there is an image taken of the view from the perspective of Chanhyuk's home. Nearby, Seoul's expansive Han River can be seen, as well as the Gangbyeon Expressway, Sogang Bridge, and in the distance, the iconic golden 63 Building.

Earlier this year, Chanhyuk revealed for the first time that he had purchased a house after moving out of his parents' home. While not much has been revealed about the home's details, he has been actively accruing income not only through writing and recording, but also real estate.

Meanwhile, AKMU is planning to make a comeback later this month with new album 'Next Episode,' slated for released on July 26.
Check out Suhyun's Instagram Story below!